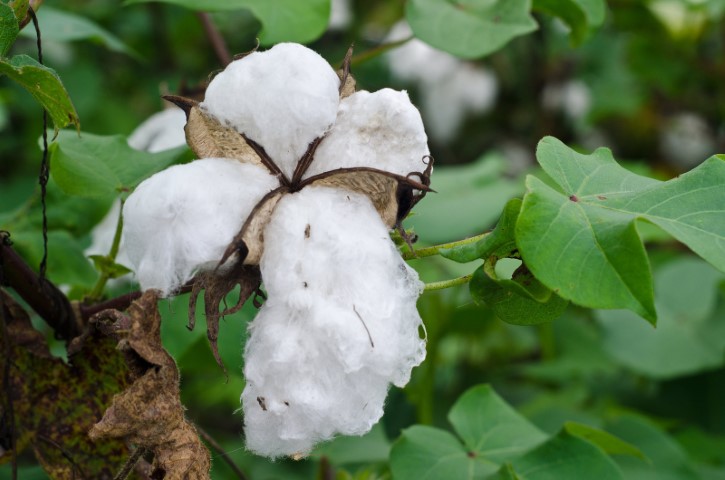 The U.S. cotton sector has hit a bit of a rough patch. Acreage is the lowest in 30 years, exports are at their lowest in 15 years, and cotton prices are the lowest they've been since 2009. What's happening?
At a recent hearing by the House Agriculture Committee's General Farm Commodities and Risk Management Subcommittee, speakers put the blame on various market, policy and regulatory concerns they say could continue to erode the U.S. cotton industry's health.
"Cotton demand, 10% below the peak observed in 2006, is struggling due to increased competition from synthetic fibers, and government support for international cotton production is increasing," says National Cotton Council vice chairman Shane Stephens, a Mississippi-based warehouser.
Stephens and a producer panel speaking at the hearing all suggested cottonseed be designated as an 'other oilseed' so it could participate in the farm safety net. This will provide much-needed stability, they argue.
"If some stabilizing policy is not implemented very soon, cotton acres are likely to continue their decline to the point that what is left of our infrastructure cannot survive," according to Arkansas producer Nathan Reed.
The producer panel covered other challenges today's cotton farmers face, including water scarcity, cash flow problems, high input prices and more. NCC director Shawn Holladay says crop insurance is a key risk-management tool in tough times but is not a magic bullet.
"It is important to understand that crop insurance benefits are not profit," he adds.
Mike Wright, a Lubbock-based banker, says many U.S. cotton producers have reached a point where they need above-average yields just to break even.
"There is no doubt that some cotton farmers will not qualify for financing next year," he says. "We are concerned about our ability to continue to meet the lending needs of America's cotton farmers in years to come."
Subcommittee chairman Representative Rick Crawford (R-Ark.) recognized cotton is the "economic lifeblood" of many communities and welcomed the panel's input.
"[Cotton farmers] are being affected by these low commodity prices, rising input costs and distorted markets," he says. "Most farmers in America face these challenges at some point, but cotton farmers are trying to weather all of these conditions at once, in their severest form, and without the benefit of an effective farm safety net. I am hopeful Secretary Vilsack will use his authority to take administrative action like he has in the past to help cotton farmers."