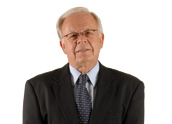 The January USDA Grain Stocks report has a history of being a market maker, especially in years of price rationing. The report is important to soybeans and wheat, but corn has my interest.
Corn demand can be divided into three main areas: feed and residual; food, seed and industrial(FSI); and exports. Daily and weekly statistics quantify usage for ethanol and FSI, but not for feed. Quarterly stocks reports measure total disappearance, from which FSI and exports are subtracted to come up with feed usage. The big question is whether or not high-priced corn since  Sept. 1 (above $7) has influenced demand reduction and how much. Looking at the latest estimate of total usage in the 2012/13 crop year of 11.167 billion bushels, feed usage represents 37.2%, exports 10.3% and FSI 52.5% (ethanol, a component of FSI, is at 40.3%).
If the January report shows demand has not been sufficiently rationed, the market will perceive that prices are not high enough. Exports, nearly half of what they were a year ago, have paid their share, but could be further reduced. This leaves ethanol and feed usage to shoulder the burden. Ethanol stocks data show about one week a month going into storage, so there might be room for downward adjustment. Feed usage could be a curveball.
It's generally accepted that some of the 2012 corn crop was used in the 2011/12 marketing year. That new crop disappearance in an old crop year will be counted as new crop usage in the January report, skewing usage higher. However, if actual stocks reported are higher than estimated, the conclusion will be that price rationing is at work and visions of extremely tight stocks were exaggerated.
"If the January report
shows demand has not been
sufficiently rationed,
the market will perceive that prices are not high enough."
---
A lot rides on the January report. If it's neutral and demand has been reduced but not severely, it may require another report to validate the data. My "pivot" point is a total stocks on hand Dec. 1,   as will be reported this month, of 8.103 billion bushels. This assumes first-quarter usage of 1.470 billion bushels for FSI and only 221 million bushels for exports, leaving feed and residual usage at 1.941 billion bushels—115 million more than last year but less than any time in the previous 12 years.
There is the risk that USDA lowers harvested acres or tweaks the yield, as Jan. 11 is the last report where it can revise acres and yields. A change of 1 bu. in yield can influence stocks 88 million  bushels to either side. History has shown that in difficult production years, Jan. 11 stocks can  change from 200 million to 400 million bushels. This is huge. More importantly, once data is released, traders will extrapolate the implied first-quarter usage and how it influences successive usage for the year to determine an ending stocks number that will suggest either more price rationing or that prices got too high for too long and demand destruction was in process.
Be Prepared. The important thing is to act accordingly with remaining old crop and unpriced new crop. A bearish stocks report of 150 million bushels more than estimated means giving up on holding corn inventory that you needed to sell by March 1. Given market volatility and negative technicals, I oppted to sell (cash/futures) all inventory in the cash market and manage the updside if the report turns out bullish. To bet much of the farm on another drought is stacking the cards against you. Increasing ending stocks also means less acreage is needed for 2013. An increase of 150 million bushels in carryover stocks going into next fall could put pressure on new crop prices in 2013. Ending stocks that reflect higher than anticipated usage require higher prices and another review in the March report, with increasing odds of a price rally. Unless spring is wet, we run the risk of planting more acres than last year, leaving Mother Nature to determine if a "7" or a "4" will be in front of our prices next fall.
Jerry Gulke farms in Illinois and North Dakota and is president of Gulke Group Inc., a market advisory firm with offices at the Chicago Board of Trade. Gulke Group recently published Technical Analysis: Fundamentally Easy. For information, send an e-mail to [email protected] or call (815) 520-4227.