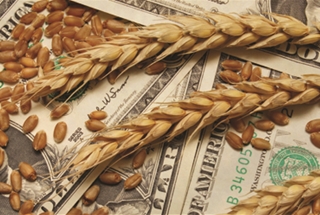 Japan is halfway around the world from the United States but continues to be a critical customer of American-made wheat. The U.S. supplies 57% of Japan's total annual wheat imports. That adds up to 10% of total U.S. wheat exports for hard red winter, soft white and hard red spring.
For HRW wheat, Japan is the fourth-largest buyer, on average. This past year, the country imported 3.3 million bu. of HRW, or 1/25th of the entire U.S. crop.
According to the Kansas Wheat Scoop newsletter, the Japanese market is highly quality conscious and values the reliability and choices provided by the U.S. wheat supply chain from farm to port. As a result, Japan issues large tenders for U.S. wheat on a consistent basis through its import state-trading enterprise.
The Ministry of Agriculture, Fisheries and Forestry (MAFF) purchases nearly all of Japanese wheat imports and then sell it to Japanese flour mills. Japanese millers are highly sophisticated and efficient, with the ability to produce up to 500 different products daily. Japanese millers primarily use HRW for noodle production.
Julia Debes, assistant director of communications for U.S. Wheat Associates, notes that a strong Japanese/American trade relationship began back in the late 1940s.
"In 1949, farmers from Oregon traveled to Japan to discover how to expand wheat sales," she says. "The resulting educational and marketing activities included a rural school lunch program called "Kitchen on Wheels." U.S. Wheat Associates, the industry's export market development organization, continues that work today on behalf of all U.S. wheat farmers."
Shawn Campbell, assistant director of the U.S. Wheat Associates West Coast office, says that while most of the wheat that Japan purchases comes from targeted geographies, the total volume of imports raised the demand – and price – for all HRW farmers.
"Without the Japanese, farmers in states like Montana would be forced to sell HRW at a much discounted price in order to compete in the domestic market," he says.