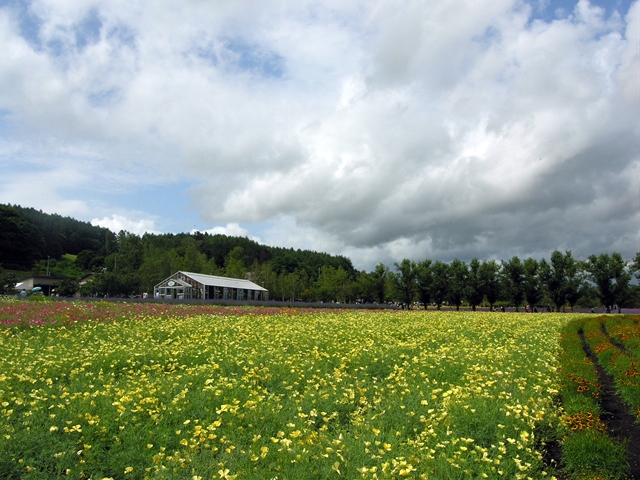 The breakthrough comes as Japan negotiates with the U.S. over agricultural tariffs outlined in the Trans-Pacific Partnership trade deal, which Japanese farmers have opposed.
Japan's powerful farm lobby is conceding to efforts by Prime Minister Shinzo Abe to weaken its grip on the country's farming industry through legislation designed to dilute its power and cut the fees it collects from members.
JA-Zenchu accepted the ruling Liberal Democratic Party's plans to revise the nation's agricultural cooperative law to deprive it of the power to audit local farming groups, said Takamori Yoshikawa, the party's farm reform committee chairman. A Zenchu spokeswoman confirmed the sides reached an agreement after a meeting Monday evening in Tokyo.
The breakthrough comes as Japan negotiates with the U.S. over agricultural tariffs outlined in the Trans-Pacific Partnership trade deal. Abe has sought to weaken the politically powerful group's influence on the industry as he tries to change the country's entrenched farm policies, part of a broader push for structural reforms to spur economic growth.
"Zenchu finally gave in," Masaaki Kanno, an economist at JPMorgan Chase & Co., said in a research note Tuesday. "This is clearly a victory of the Abe administration over Zenchu, which played an important political role against agriculture reform. The reform of JA system is expected to pave the way for facilitating TPP negotiations."
Japan is proposing to lower beef and pork import tariffs during its negotiations with the U.S. over the TPP, a government official said last week.
Zenchu, which has organized rallies against the TPP deal, lobbies for the group's almost 10 million members and provides support ranging from marketing to banking, insurance, fuel supply and health care.
'Shock Waves'
"The government wants to send shock waves across the nation for a drastic change of agriculture," said Nobuyuki Chino, a professor of business management at Kokugakuin University in Tokyo. "Farmers who have long produced crops under the guidance of JA must come up with their own survival plans as Abe will go ahead with his strategy of sacrificing farm import duties to reach the TPP agreement for growth."
Abe is aiming to diminish the role of the group, which has dominated the sector for about 60 years, to bolster the independence of local cooperatives and promote their alliances with corporations while seeking lower tariffs that would boost competition from imports.
Japan eased curbs on corporate farm ownership and created land banks to merge small holdings into large tracts. The country has set a goal of doubling food exports by 2020, with beef exports surging five-fold. Exports of farm, forestry and fishery products last year reached a record for a second year, government data showed Tuesday. The local price of rice has slid to the lowest since at least 2006 after Abe scrapped a price- support mechanism.
'Turning Point'
"The reform plan was largely understandable," Akira Banzai, Zenchu chairman, said after the meeting with LDP's Yoshikawa, according to group spokeswoman Kazumi Oshima. "We are at a big turning point."
Zenchu will get 8 billion yen this fiscal year from members for auditing and other services and the revision will cut this source of income, said Oshima. The bill will be submitted to the parliament by April, said Masakazu Ikefuchi, an agriculture ministry counselor.
The reform plan means Zenchu shifts away from a special private corporation with "extraordinary, semi-public powers" into a general incorporated association without regulatory functions and subject to ordinary taxation, Tobias Harris, an analyst at Teneo Intelligence, wrote in a report on Monday. The legal change could limit the group's ability to participate directly in political activities, he said.
"While this reform is the first major step away from a production model dominated by an agricultural peak organization, it does not guarantee that the agricultural sector will be more globally competitive or that the sector's political clout will be diminished," Harris wrote in the report.