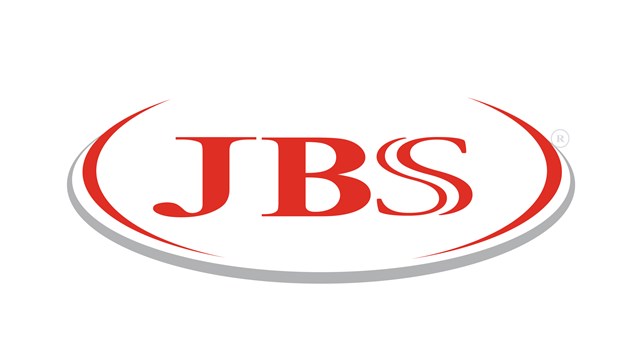 JBS SA, the world's biggest beef producer, made a fortune last year betting against the Brazilian currency. It lost half its windfall when the real rebounded in the first quarter.
The company will report a financial expense of about 5 billion reais ($1.4 billion) in its results because of currency hedges after the real posted the world's best rally in the first three months of the year, said a person familiar with the matter who asked not to be identified. The company has unwound about $2.5 billion of a $12 billion position to minimize additional losses, said the person.
JBS's hedging strategy has called attention recently as its currency desk generated more profit than the company's beef, poultry and pork operations combined in 2015. Chief Executive Officer Wesley Batista said on a March 17 conference call that JBS is simply protecting against declines that can bloat the size of its foreign debt when measured in local-currency terms. It's an unusual strategy for an exporting company that gets 80 percent of its revenue in dollars.
"To make money with derivatives from currency depreciation seems to have been an optimal strategy looking backwards," Credit Suisse analyst Viccenzo Paternostro said in an April 4 report. He calculates JBS's losses at 5.1 billion reais. "JBS is likely to taste the negative side of such a strategy."
JBS declined to comment. On the March call with investors, Batista said the strategy reflects a long-term view. "All the volatility and uncertainty that we've seen makes us even more sure that we must be protected," he said.
While JBS has dabbled in currency hedges for years, it boosted the size of its program by about 50 percent in 2015 to about $12.2 billion in dollar futures and non-deliverable forwards as of Dec. 31, financial records show. When Batista sat down for an interview in May, he predicted a "long" tumble for the currency.
By comparison, JBS's rival Marfrig Global Foods SA, which also carries a large dollar-debt load, says it uses its export revenues as a natural hedge instead of relying on currency derivatives. Other major exporters including iron-ore exporter Vale SA and Fibria Celulose SA also adopt the natural hedging strategy.
JBS's aggressive position paid off -- at least for a time. In the company's annual financial report, JBS posted a 10.6 billion-real financial gain from its currency desk after the real tumbled 33 percent in 2015, more than its earnings before interest, taxes, depreciation and amortization.
Then, JBS -- like the bulk of currency forecasters -- was caught off guard by the real's sudden rally in the first quarter. Traders started the year predicting a 10 percent tumble, forward contracts shows. Instead, Brazil's real surged 10 percent, the most among almost 150 currencies worldwide.
The real's rally helped tank JBS shares. The stock has posted a 20 percent loss since the start of the year, compared with an 11 percent gain for the Ibovespa benchmark index.