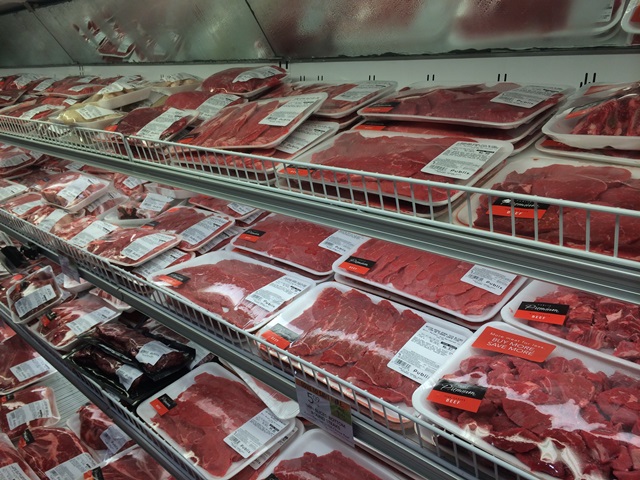 JBS SA, the world's largest meat producer, unveiled a radical corporate restructuring that will see the Brazilian company create a New York-listed unit to access cheaper capital.
The new unit, JBS Foods International, will hold the company's non-Brazilian beef, chicken and processed-food businesses as well as its Brazilian chicken and processed-food unit Seara, according to a statement on Wednesday. JBS SA, the entity that currently trades in Sao Paulo, will in the future own just the Brazilian beef, leather and biodiesel businesses under the name of JBS Brasil, and will continue to be traded there.
J&F Investimentos, the holding company held by the Batista family, will still be the main shareholder of the JBS group, and Wesley Batista will remain as chief executive officer. Other main executives including JBS USA unit's CEO Andre Nogueira will also keep their current positions.
Listing in New York "will increase its access to international financial markets, improving the liquidity for its shares, with the prospect of reducing its cost of capital," JBS said in the statement.
Brazilian companies have been hit by a once-in-a-century recession that's hurting revenue, while costs climb amid high inflation and interest rates at the most since 2006. The economic downturn has been made worse by a political crisis that has all but paralyzed the country, pushing up financing costs and locking access capital markets. Not a single company has issued dollar bonds this year as investors and companies await for resolution to the political stalemate.
Turns to Loss
Separately, JBS said early on Thursday that it swung to a net loss of 2.74 billion reais ($794 million) in the first quarter from a profit of 1.39 billion reais last year after losing 5.8 billion reais on its foreign exchange hedging. The hedging loss deepened from the fourth quarter's 1.34 billion expense.
First quarter earnings at the company's JBS USA Beef unit were also impacted by a decline in the value of forward-purchased cattle in the U.S. and Canada, low availability of cattle in Australia and a rise in the Australian dollar versus the greenback, the company said in a statement.
JBS's $750 million of 2024 bonds yield about 7 percent, more than double the yield of similar notes from the Springdale, Arkansas-based competitor Tyson Foods Inc.
Shares Slide
JBS has also seen its shares stumble, falling 29 percent this year amid investigations involving the company. In January, the stock fell to the lowest level since 2014 after public prosecutors accused owner and chairman Joesley Batista of financial crimes. At the time, JBS and parent company J&F denied any wrongdoing by its executives, according to a regulatory filing.
This week, shares tumbled again after a Brazilian newspaper reported the company allegedly made illegal political donations in a separate case, raising concerns that it may be eventually dragged into the widening corruption probe. JBS said in an e-mailed statement that its campaign donations were always made within electoral rules.
The meatpacker, whose $20 billion buying spree in the past decade included U.S. rivals Pilgrim's Pride Corp. and Swift & Co., shelved a proposed initial public offering for its U.S. unit in 2009 when Brazilian markets offered better valuations. The plan was considered again a year ago, according to two people with direct knowledge of the matter, who asked not to be identified because the matter wasn't public.
"The proposed reorganization is a natural evolution for the development of JBS as a Brazilian leading global food company," Batista said in the statement. "This reorganization offers the highest value generation potential for our stakeholders in the long term."