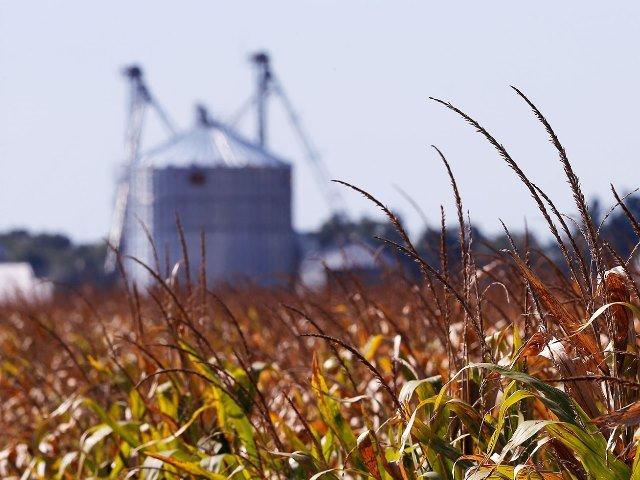 Thanks to retaliation by China to U.S. tariffs, there is zero demand out of the Pacific Northwest (PNW) for soybeans out of North Dakota, northern Minnesota and South Dakota. Around 99% of soybean exports out of the PNW went to China, which includes the 6.5 million acres of soybeans grown in North Dakota, not to mention the majority of non-GMO soybeans.
The upsetting of the grain flow, as we have come to know it over the past 20 years, leaves no other alternative but to rail beans to St. Louis and barge them to New Orleans for export. North Dakota basis levels have gone from -90¢ months ago, to -$1.10 and then to almost -$2 last month. This has negatively affected cash prices and basis in other parts of the U.S. Odds were increasing that buyers would go to cash-only basis, meaning if not previously contracted, you dump it and sell it in the spot market. Or you don't bring it.
My September basis in northern Illinois was historically wide at -$1.17 for cash delivery and -71¢ for October/November. The futures carry from November to July of nearly 50¢ looks like an attractive storage play, but with July basis already at 82¢, a dime of the carry disappeared. Commercial storage plus an additional shrink of 3%, or 24¢, equals total storage to July 1 of 68¢.  
Unless one had on-farm storage, commercial storage made little sense unless your outlook was that we'd regain $1 per bushel if the tariff would end sooner rather than later. If tariff-lingering odds increase and basis levels widen another 30¢ to 50¢, storage will cost you around $40 per acre. Given the huge ending soybean stocks and basis risk is $9.50 achievable? Why would I spend 68¢ to gain $1?
Corn's Story. The corn market has a story, but the storage dilemma is similar. Storage and shrinkage costs to July equal about 41¢. The carry from fall to July 1 in futures was about 27¢, while commercial storage cost 41¢—a poor financial decision unless corn has potential to hit $4 again. While the trade is nearly  in agreement corn has a path forward on smaller global feedgrain stocks, the feed quality of wheat in Ukraine and other European countries makes me skeptical.
The Risks Ahead. In both corn and soybeans, on-farm storage will help pay for bins again, but doing so requires expertise, timing and a good sense of market outlook. Commercial storage seems like legalized theft unless you understand your market risk. Basis in nine months could be wider than current levels. As of mid-September, re-ownership in at-the-money call options for July corn was 21¢ and soybeans was 50¢.
That makes it difficult in either decision to spend money on commercial storage or sell off the combine and re-own on paper. Neither was/is attractive to me.
However, given that corn has a better fundamental story to gain in post-harvest prices, paying commercial storage and maintaining ownership looks reasonable. That's especially true considering cash price at harvest was about $3.10 per bushel. I'd rather own or re-own bushels at my cost of production than buy more machinery and rent more land when the price of my inventory is less than replacement costs.
Soybeans give new meaning to the word crap-shoot. Odds of marketing our way out from under a near 1-billion-bushel crop anytime soon seems risky with or without China. Should tariff resolution not be accomplished until post-election, South American beans will be ready to meet Chinese requirements. That will happen before logistics can be accomplished to ship beans again out of the PNW to China.
Given the short and potentially long-term detrimental results of the Chinese tariff situation, it appears to be a no-win situation. Timing is everything when it comes to marketing, and the timing of the tariff situation couldn't have come at a worse time.  
Find market insights, in-depth analysis and audio reports from Jerry Gulke at AgWeb.com/gulke
Jerry Gulke farms in Illinois and has interests North Dakota. He is president of Gulke Group, Inc., a market advisory firm. Contact him at (707) 365-0601 or GulkeGroup.com.
Disclaimer: There is substantial risk of loss in trading futures or options, and each investor and trader must consider whether this is a suitable investment. There is no guarantee that the advice we give will result in profitable trades.