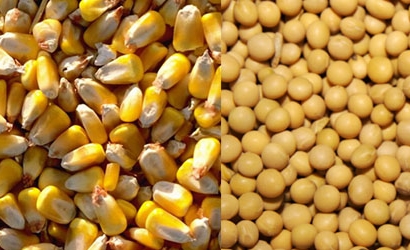 On the heels of Monday's March 10 USDA reports, President Jerry Gulke of The Gulke Group shared his analysis.

"In corn first, it didn't do anything with the feed and residual," Gulke tells Farm Journal Radio's Pam Fretwell. "They left that the same."
---
Click here for complete coverage of the March 10 USDA reports.
---
There has been talk that producers will have the face the music regarding fewer cattle on feed and less corn use. Nonetheless, a clearer picture will be available later this month.

"When they see the stocks report on March 31, they then can quantify that and say, 'Well, we didn't use near as much,' or, 'We used more,'" Gulke explains.

The situation in Ukraine continues to evolve, and an increase in corn exports happened before the government unrest in that country unfolded.

"They increased exports 25 million in corn, and that makes sense," Gulke says. "I think the thing in Ukraine is rather evolving. They still have the old-crop corn left to sell, but they said we're not taking any more orders for a while. So we've gained a lot of export business prior to the Ukraine thing."

As for soybeans, the government projected stocks at 145 million bu., a 5 million bu. reduction from the previous month.

"I think the government's telling you, you've got these tight stocks and you're going to have to cut crush and you're going to have to import some beans," Gulke notes. "We'll get by, but this market works both ways."

Click the play button below to hear Gulke's complete analysis of the March 10 reports: