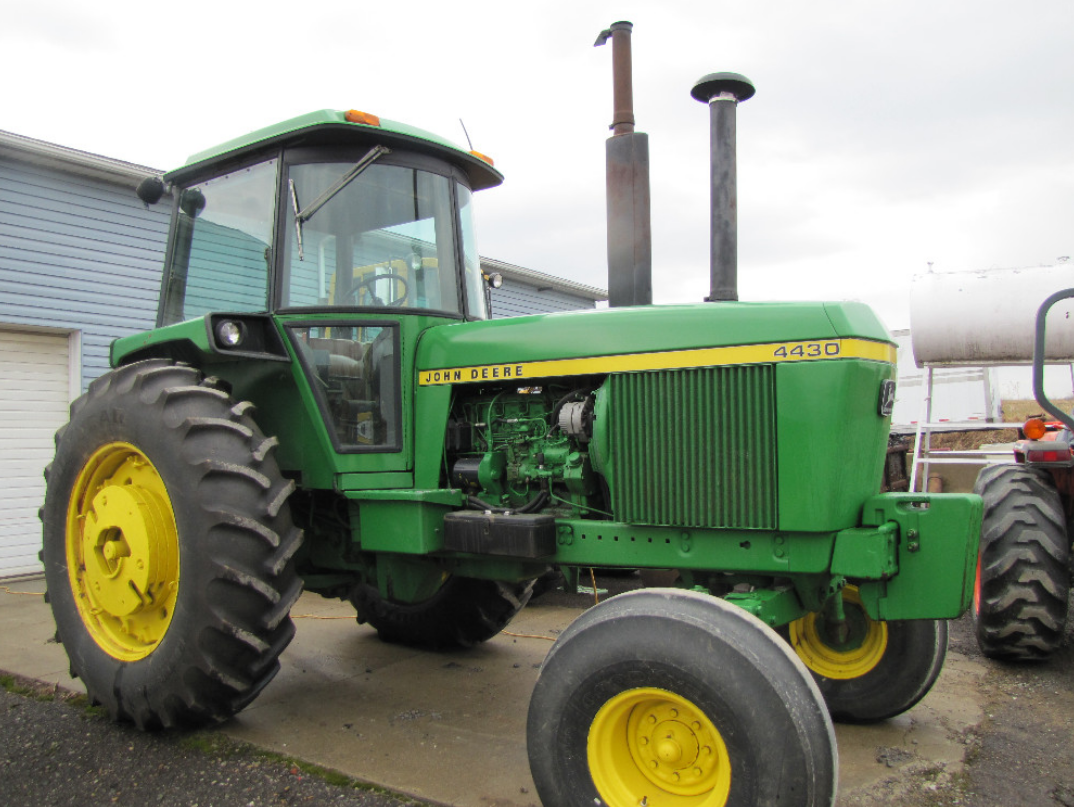 A 1974 John Deere 4430 with 2,021 hours recently sold for the second-highest auction price ever for a 4430 on April 5.
The tractor was owned by one person, and the plastic was still on the seat. The owner bought it 43 years ago and soon after, he decided he needed a bigger tractor.
Watch Machinery Pete on AgDay above to learn the price.
4/10/17 1974 John Deere 4430 on the Auction Block