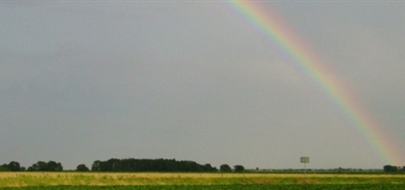 Farmers Mutual Hail becomes the second largest crop hail insurance provider
Deere & Co. has found a buyer for its crop insurance business. In a deal announced in mid-December, the company announced it will sell John Deere Financial's crop insurance business to Farmers Mutual Hail Insurance Company of Iowa (FMH).

"We are confident that customers of John Deere crop insurance will be well served with this action," notes 
Don Preusser, president of John Deere Insurance Company and John Deere Risk Protection, in a statement. "Farmers Mutual Hail has provided tailored crop insurance packages to farmers for more than 120 years. We believe the success and long tenure of FMH speaks volumes about their dedication to customer service."

Terms were not disclosed for the sale, but Deere has been shopping for a buyer for several months. In September, after hiring investment firm Citigroup as its financial adviser, Deere was reviewing "strategic options" for its crop insurance offerings.

Deere has offered crop insurance since 2004 through its financial services division, which posted $624.5 million in net income in 2014. The company's most recent financial filing stated crop insurance margins have been slipping while credit losses have been increasing.

For Farmers Mutual Hail, a privately owned insurance company founded in 1893, the acquisition lands them as the second largest crop and hail insurance provider. Prior to the deal, Farmers Mutual Hail was writing $532 million worth of gross written premiums in more than 15 states. 
When combined, Farmers Mutual Hail will offer policies in 39 states, and gross written premiums will top $1 billion.

"I am very excited at the potential the combination of FMH and John Deere crop insurance creates," says Ron Rutledge, chairman, president and CEO of Farmers Mutual Hail, which is based in West Des Moines, Iowa. 

"In addition to the advantages greater scale and diversity bring, our similar company cultures, focused around taking care of the customer, means all of our policyholders will continue to enjoy the high level of service they've come to expect," he says.