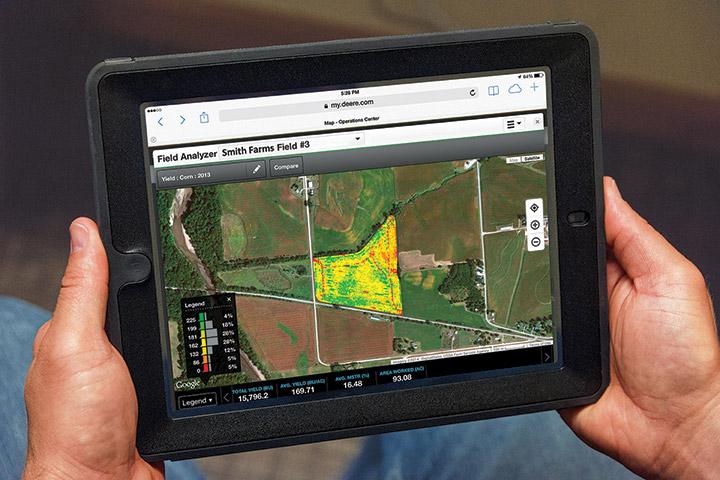 To be the preeminent platform in the agricultural industry, John Deere plans to integrate technology with independent agricultural software application developers to bring total value to the producer.  
"John Deere is proud to take a leadership role related to openness in the agricultural market," says Tyler Hogrefe, Senior Technical Product Manager. "We have been hosting developer conferences since 2008 in order for software developers to better interpret machine and agronomic data through our API's." 
By strategically advancing their API's and working with more software developers, this ultimately opens the door for more software options for John Deere customers. One option involves working with machine and agronomic data in a new John Deere solutions application called MyJohnDeere Operations Center. Through MyJohnDeere Operations Center, the company also provides customers the ability to share their information with trusted advisors and collaborate with other software programs or applications—helping customers to make informed operational decisions. 
Independent agricultural software application developers currently have the opportunity to visit developer.deere.com, choose the API's they want to integrate, whether machine or agronomic data, and enable their application to consume that information. 
 "Using MyJohnDeere Operations Center means customers have access to John Deere tools and different software solutions," says Hogrefe. "We believe the integration helps unlock new potential and allows customers to make decisions with greater confidence."