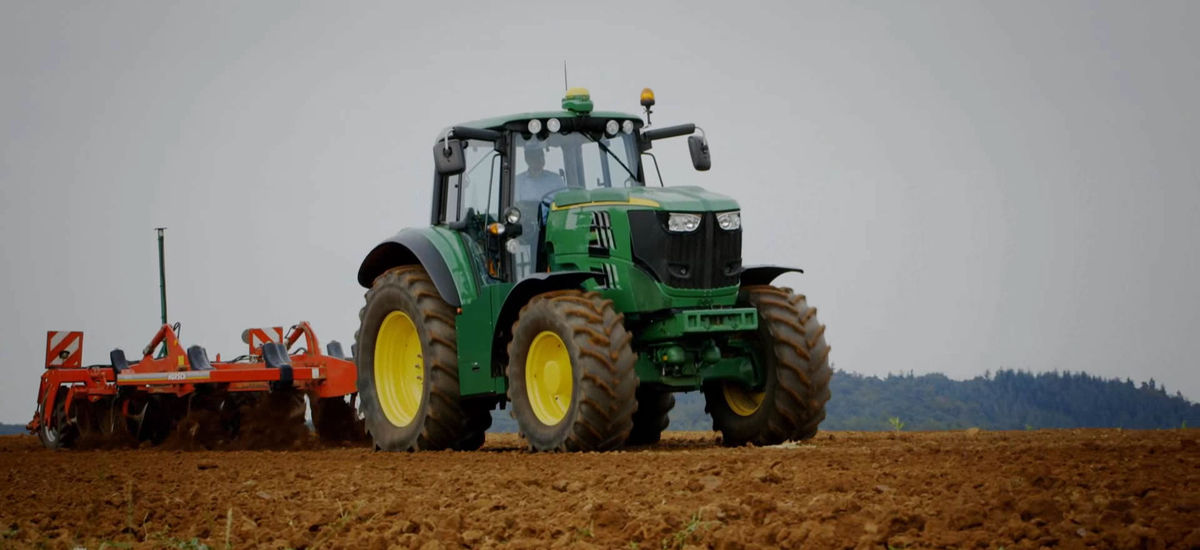 The tech geeks of the world are all talking this week about a John Deere announcement and video that the company plans to unveil a fully electric, high-power tractor at next February's Paris International Agribusiness Show. Company officials say the tractor has "the features and functionality of a classic tractor, while providing the benefits of electricity."
The tractor, dubbed the Sustainable Energy Supply for Agricultural Machinery (SESAM), is still strictly in concept phase. In a French press release, John Deere notes the tractor has two independent electric motors – one for driving, and one for the PTO shaft and hydraulic system.
"When the tractor is stationary, there is no energy loss," according to the press release. "It produces no emissions and virtually no noise. Currently, a full battery charge can work about four hours in normal use or drive around 55 km on the road. The charging time for it approaches three hours. The lifespan of the battery is approximately 2,100 charge cycles."
Electrek, a news site that tracks the transition from fossil fuel transportation to electric and other "clean" energy sources, says this concept plugs into a larger industry trend.
"At Electrek, we firmly believe that all forms of ground transport will start to transition to electric propulsion relatively soon," writes reporter Fred Lambert. "That includes large tractors for agriculture, as demonstrated by John Deere's latest all-electric tractor concept.
As a farmer commented on the automotive blog Jalopnik, the concept might require some fine-tuning before the agriculture industry embraces it.
"I love the concept as we are always trying to find ways to be more 'green,'" he writes. "My concern is that in modern farming I sometimes have to drive the tractor 10-20 miles from my maintenance shop to the next field. That doesn't leave me a whole lot of energy to actually plow my 120 acres and then drive back. There aren't very many charging stations out in the middle of nowhere."
Want to see the tractor in action? John Deere France released the following YouTube video, which has amassed more than 125,000 views in less than three weeks.