Last week I shared a letter about idea of "sweat equity". Today I'll share some misperceptions between heirs on and off the farm. I am not saying they are right or wrong.
Things I've heard farm heirs say about non-farm heirs.
Non-farmers don't value keeping the farm in the family. This may be true but after a generation passes multiple new families are formed from the heirs. Keeping a farm in the family is better seen as keeping it in the farmer's family.
Non-farmers just want money. Money is how we measure wealth, so even those who want land essentially want money too – just in the form of land.
Non-farmers don't appreciate how hard on-farm family have worked. Non-farmers have probably worked hard too. Farmers often misjudge the career effort of other work.
Farms are isolated with many disadvantages – from cable TV to restaurants. However, we often undervalue space, freedom of action, and control of time.
Non-farmers don't realize how little money there is in farming. Even if true, this fact may simply encourage converting land to higher-return investments rather than empathy for the farming heir.
Now let's look the other way – what non-farm heirs might think.
Farm heirs have enjoyed job security without the hassles of bad bosses, transfers, layoffs, toxic co-workers, and rigid schedules. In fact, control of time – being able to attend a track meet without permission from your boss – can trigger intense envy.
Farmers have time with parents and often receive casual benefits as a result, like childcare, which is a significant burden off the farm.
Non-farmers have may have received little or no wealth from the farm. Compensation from farming is technically money from the farm, regardless of being earned.
Farmers have room to live, get to work outside, and be with family even at work. This lifestyle may be a happy childhood memory that is missed and valued by non-farmers.
Farmers do fun work. We brag about it all the time on social media. Off-farm heirs may dislike their work, fueling resentment.
All of these views have valid aspects, but farming heirs have much more at risk in resolving these differences. Experience has taught me to take non-farmer complaints very seriously, and to consider their point of view all the time you farm, not just at transition.
Next week, how to be fair and still have farm continuity. Spoiler alert: it's really hard.
Farm Journal Field Days
John Phipps is one of many speakers for Farm Journal Field Days this year. Polly Dobbs will also address estate planning from a legal perspective during the virtual event. For a program agenda or more information about Farm Journal Field Days and the #FarmON Virtual Benefit Concert, which are both FREE, go to www.FarmJournalFieldDays.com. The virtual event can be viewed on-demand.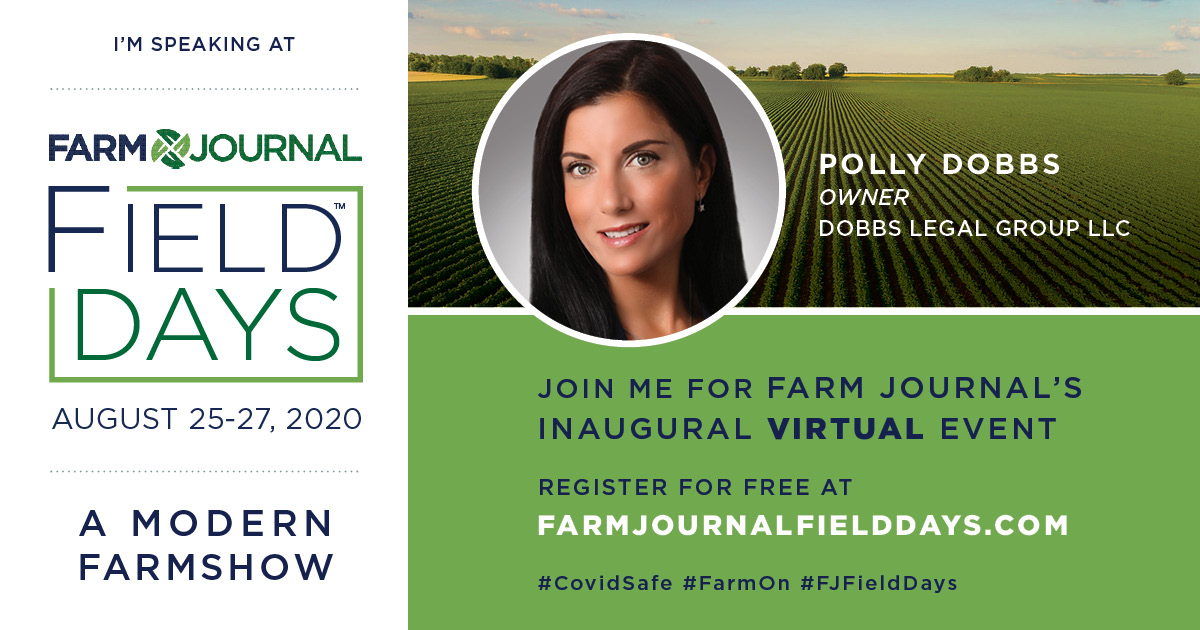 USFR 080120 - Customer Support