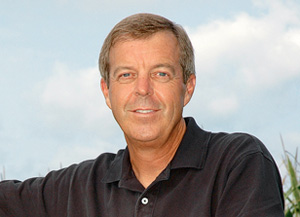 True story: When I was in third grade (the first time), we learned a song for the school Christmas show that was to remain firmly lodged in my memory long after my mother's birthday had been forgotten. I quote the timeless lyrics:

Look underneath the Christmas tree, 
See all the pretty, pretty things for me.
There's red and yellow, green and blue. 
They're all for me, there's not a thing for you.
(Chorus)
All for me! All for me!
This is all the beauty of the Christmas tree.
All for me! All for me!
This is all the beauty of the Christmas tree.
(Repeat chorus until stifled)

As I recall, the parents laughed dutifully, little suspecting how that baleful ballad would become the "Spirit of Our Christmas Past." It simply was too 8-year-old-outrageous to be forgotten.

Not only has it stood the test of nearly 60 years, I have implanted the insidious ditty into two succeeding generations via unwanted performances at the appropriately-receptive age. 

The reason is not just seasonal tomfoolery because in one sense, it's true. One part of Christmas is demonstrably "all for me" and even all about me. Along with other fellow Boomers, I'm the personification of Christmas nostalgia. That's right—your hazy images of what Christmas was back in the good old days are my actual history. 

Let's start with the music. As I write this in early October, I have already heard the official beginning of Christmas Muzak: the arrival of the first rendition of "The Little Drummer Boy." While it remains the most inexplicable nativity story (what fussy newborn and exhausted parents wouldn't enjoy a drum solo?), the Jaws-like driving melody makes it a perennial target for artists who really shouldn't. 

The point is that song is mine. Like nearly all of the top 25 Christmas songs, it was written between 1940 and 1970. For me, I like to think. To be accurate, I'm only talking secular songs, not carols or hymns. 
As a result, what you're listening to as you fight toward the toy section is the soundtrack of my life. For whatever reason, the output of Christmas songs simply stuck right there. This could be the Sound of Christmas Forever.

But wait—there's more. Look at the most treasured Christmas movies and TV specials. "The Christmas Story?" Lose the glasses, and I was Ralphie. "A Charlie Brown Christmas?" 1965—my high school years. Don't forget the polished animation and surprising plot of "Rudolph, The Red-Nosed Reindeer" (1964). Throw in "It's A Wonderful Life" and the Alistair Sims-version of "A Christmas Carol," and I think my point is made.
There are a few exceptions, such as "National Lampoon's Christmas Vacation" or the unforgettable "I'm Gonna Spend My Christmas with a Dalek," but for the majority of the season, the world will be recreating my childhood.

While I'm not sure exactly how our reminiscence machinery broke down, our culture simply hasn't released any viable nostalgia updates for the holidays. Who wants to relive the war on Christmas? Or listen to "Christmas Conga" by Cyndi Lauper?

So, help yourself to our shared pseudo-memories. Make up your own obnoxious echoes to insert during "Silver Bells" (1950). See how many tasteless jokes you can make from Scott Farkus' name. Compose your own "Twelve Days of Christmas" (1780) parody. You could even try to establish an original family tradition as a seedling nostalgia tree for the future. I suggest making cookies together for a beloved grandfather (me).

In fact, feel free to embellish or add wholly imaginary wonderfulness. Goodness knows, we Boomers did. You didn't think it really happened that way, did you? Oh, and don't forget to have "A Holly, Jolly Christmas" (1965). 

You're welcome.