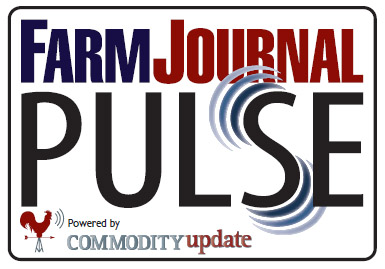 You're invited to be part of the heartbeat of our new national producer panel that speaks up and speaks out. Participating is as easy as answering two quick poll questions per month via text message from your mobile phone. Called Farm Journal Pulse, the panel polls farmers and ranchers for their straight-from-the-farm opinions and crop progress updates.

By partnering with Commodity Update, the leading provider of agricultural information to mobile phones, Farm Journal sends you a question via a text message on the first and third Wednesday of each month. You take a moment to send an anonymous response, and the results are tallied.

The next morning, you'll receive a tabulation of responses and a link to a website, www.FarmJournalPulse.com, where you can view national results. The answers appear on an interactive U.S. map that lets you quickly see the overall sentiment and how your opinion fits in.

If you would like to participate in the reader panel, you can sign up at www.FarmJournalPulse.com or by texting the word "Pulse" to 46786.

There's no charge, but as always, any text message fees in your phone plan apply. If you ever decide to stop being a Farm Journal Pulse panel member, just let us know and we'll remove you from the group. Finally, if you have suggestions for questions you would like us to ask the national panel, e-mail FJPulse@farmjournal.com.