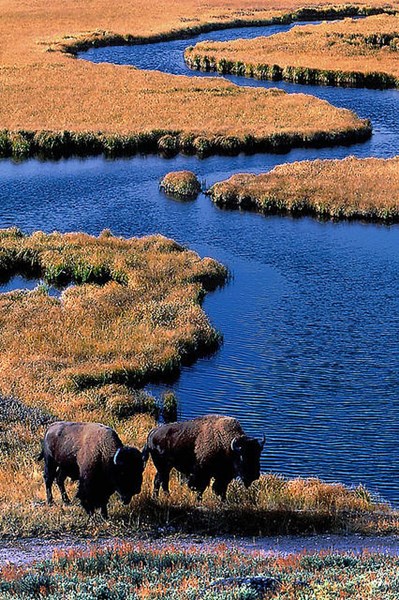 July natural gas hit a key pivot point on the chart today. I may be full of hot air, but $3.91 keeps popping up. We advised that level as a strike point for downside potential and on June 6, the contract opened at $3.99 and broke through support at $3.91 to a daily low of $3.82.
From there, the contract continued to move lower, all the way to $3.71. Prices last June were roughly a dollar lower. Prior to that, front month natgas reached a high in June 2008 of $13.44. Yikes.
It is those two figures that have chart traders licking their chops. Imagine the earning potential on a commodity with a ten dollar range! That fact attracted trader attention and has kept natural gas range bound on short coverings and wildly fluctuating volume.
CF Industries quoted a 3-5 dollar range to maintain profitability for both fertilizer producers and natural gas purveyors. That range allows natgas producers to turn a profit while fertilizer manufacturers profit downstream from the same margin.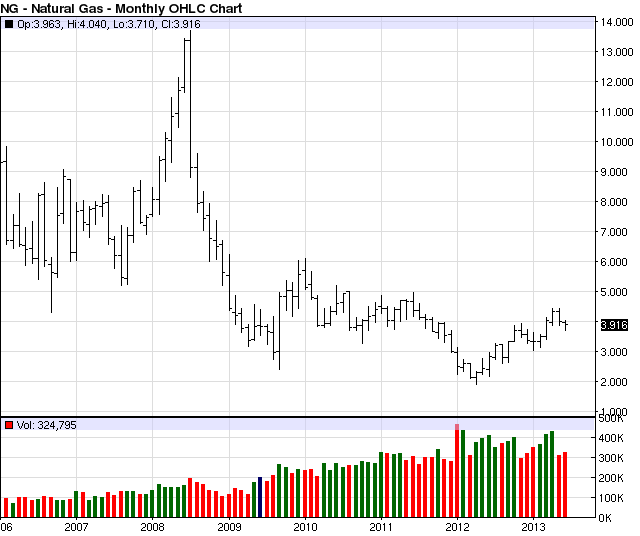 Today, July natural gas opened at $3.902 and spiked just before noon above $3.95. Volume was high at the runup and on the subsequent fall as the contract faded to $3.865, where volume surged again, indicating traders are watching this contract very closely.
We expect $3.91 to act as a pivot point. A failure to violate that level as resistance signals a continuation of the bearish range of the past 12 days. But a move above our pivot would signal upside potential above 4 dollars.
At the close we are left wondering what tomorrow will hold. July 13 natural gas closed today at $3.919 -- midway through today's range.
---
Photo credit: Ozyman / Foter.com / CC BY-NC-SA