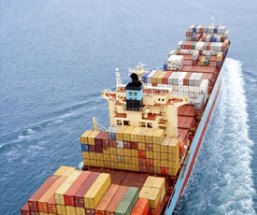 Beef exports continue to move forward.
By: Darrell Mark, SDSU Economics Adjunct Professor

Beef and veal exports during June 2014 totaled 235.1 million pounds (carcass weight basis) according to data released earlier in August by USDA. That's fractionally higher than a year ago (+0.4%) and nearly 5% above May 2014. For the first half of 2014, total beef exports were 4.7% higher than the first half of 2013. Although the volume of beef trade in June was almost unchanged from a year ago, the value of those beef exports was 10.5% higher than in June 2013 due to much higher wholesale and retail prices this year.
Japan was the largest foreign buyer of U.S. beef again in June, with exports totaling 62.8 million pounds. While that's an increase of 15% compared to May 2014, it is down 18% compared to June 2013 and down 7% year-to-date. Canada was the second largest export destination for U.S. beef in June 2014, with 40.9 million pounds shipped. That's almost 12% lower than a year ago. Exports to Mexico, the third largest buyer in June, totaled 37.1 million pounds, up 4.6% from a year ago. Year-to-date exports to Mexico were 33% higher than in 2013. Beef exports to Hong Kong continued to grow, making it the fourth largest buyer of U.S. beef in June 2014. The 33.9 million pounds shipped to Hong Kong was almost 17% higher than in June 2013. Year-to-date beef exports to Hong Kong were almost 57% higher than in 2013. Much of the beef exported to Hong Kong are thought to eventually reach mainland China, which explains the growth in this market over the last several months. Beef exports to South Korea, once one of the U.S.'s top markets, continued to grow in June. June 2014 exports to South Korea were 25.0 million pounds, 91% higher than in June 2013. For the first half of 2014, exports to South Korea were 22% higher than the same time period in 2013.
Most of the focus on international trade last week, though, was on Russia's announcement to prohibit imports of several food products from countries that imposed economic sanctions on Russia due to its involvement in Ukraine. U.S. beef was included on that list of banned products. The direct impact of this trade restriction, however, will be virtually nothing because Russia has restricted beef exports since the beginning of 2013 due to concerns about ractopamine. A couple of years ago, this would have had a more significant impact on the U.S. beef industry as exports had grown appreciably to Russia and it was often the fifth or sixth largest market for U.S. beef.