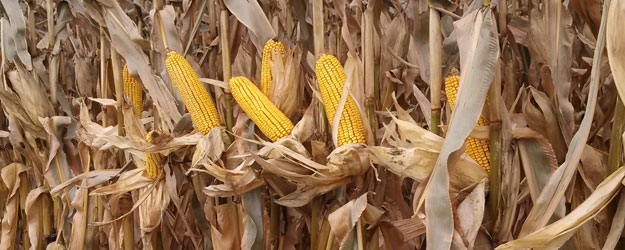 All signs are pointing to a record crop, but is there a chance analysts are overshooting the mark?
Corn prices have been under significant pressure in the last three months, as ideal weather fueled predictions of a record yield and possibly a record crop. "Since May, corn has fallen over $1.50 from highs," says Ted Seifried, vice president of the Zaner Ag Hedge Group.

Seifried says some farmers will likely get the best corn crop of their career this year, but doesn't think that will be the situation across the board. "At this point there is little question that this corn crop will be big, but the question is really how big?" he says. "With the lowest planted acreage in four years, the corn crop really needed to be above average this year to keep the balance sheet from getting tighter."
---
Watch Ted Seifried on AgDay's Agribusiness Update this week:
---
Due to wet conditions at planting, flooding earlier in the year and hail events, Seifried says, harvested acres may drop, potentially by 800,000 acres. "We will likely have a record production level, but it may not be as high as some analysts are thinking," he says.
Seifried says that many times, things can seem better than they are and this year may be one of those times. If yields aren't as high as they are being predicted, he says, corn prices may hit a low sometime in the next month and then rally though harvest.
"This usually only happens when the crop is not as good as expected," he says. "It is hard to say that we could be disappointed with a record national average yield this year, but at this point expectations may be getting unrealistic."
 
Read Seifried's blog: The Ted Spread
 
Read more Top Producer Power Hour news.
 
---
Want more? AgWeb readers are sharing fresh marketing insights every day. Click here to join the conversation, or to start your own.