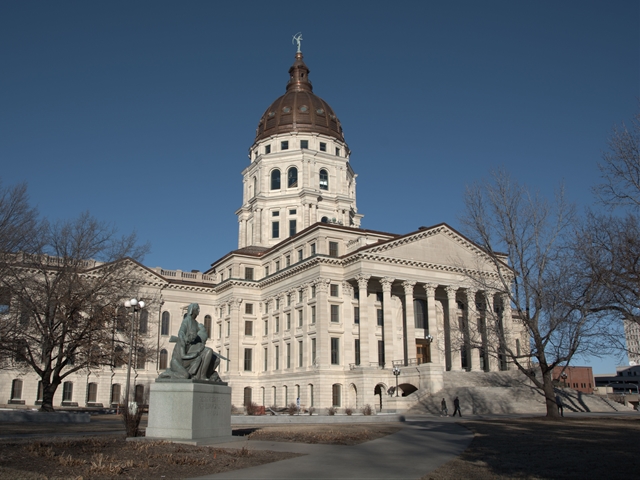 Kansas farmers would see hikes on their property taxes and farm equipment, thanks to bills by state legislators hoping to close a $600 million state budget shortfall.
The first, proposed by Kansas state senator Jeff Melcher, would raise taxes on agricultural land. The second, proposed by state senator Les Donovan, would end a sales tax exemption for farm machinery.
The potential costs could be significant for Kansas farmers, who are already struggling with low commodity prices for wheat, corn, and soybeans.
"Many farmers would not be able to handle the increases caused by these suggested tax increases," said Leah Fliter, director of advocacy and outreach for the Kansas Farm Bureau. "They would likely go out of business, which would impact the state's number-one economic driver at a time when we are emerging from a recession. Farmers cannot pass costs on to their customers because farmers don't set the prices they receive for the crops they grow. Additionally, the use value proposal would upend a stable revenue source upon which Kansas counties depend to fund schools and services and replace it with a much more volatile formula."
Luckily for farmers and ranchers, the bills appear unlikely to become law. "We believe the prospects are dim, but we are concerned and will continue to monitor these bills," Fliter said.
Do you farm in Kansas? What are your thoughts on these bills? Let us know on the AgWeb discussion boards.