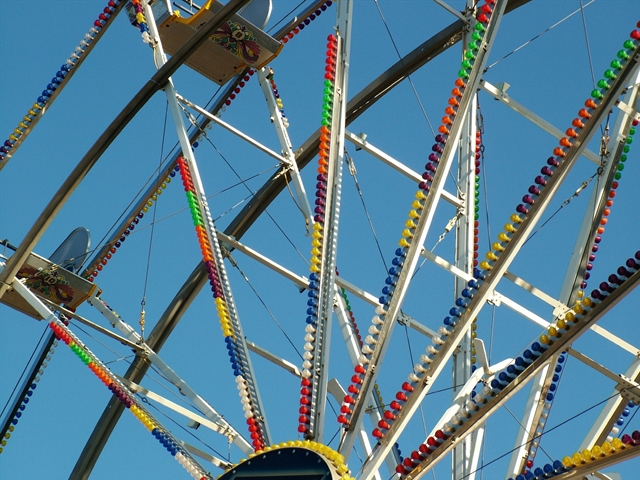 Kansas State Fair officials are considering two companies to write a master plan to address renovations at the aging fairgrounds.
The plan could include renovating the Depression-era Bison Arena and an Expo Center built in the 1960s, Fair Manager Denny Stoecklein said.
The last $29 million master plan was approved by the Kansas Legislature in 2001 and it took several years to complete the recommended renovations. Several costly projects were left out of that plan, The Hutchinson News reported.
Fair board members decided on Friday to continue the master plan process and Stoecklein said the next step will be for the two companies to visit the fairgrounds to evaluate the property before submitting their bids. He hopes that will be done by spring.
In November, board members began considering a list of future projects, including the renovation of the fair's birthing center, replacing a 40-year-old roof on the Pride of Kansas building and air conditioning at the Eisenhower Building.
The largest projects are likely to be the Bison and Expo buildings. Kansas Department of Agriculture officials have considered turning the Bison Arena into a showcase for modern agriculture and selling the project to other agriculture-based companies as an investment. The project would cost an estimated $1.5 million. Even if that project doesn't happen, the state fire marshal is asking the fair to install sprinklers and revamp the exits. The estimated cost for both projects is about $444,000.
The board's recently approved fiscal 2016 budget includes a request to state lawmakers for $6.8 million to renovate or rebuild the Expo Center, which has an indoor arena and is one of the fair's most frequently used buildings in the off season. That includes about $1.3 million in funding the state did not pay the fair as part of a required match to finance the fair's capital improvement fund.