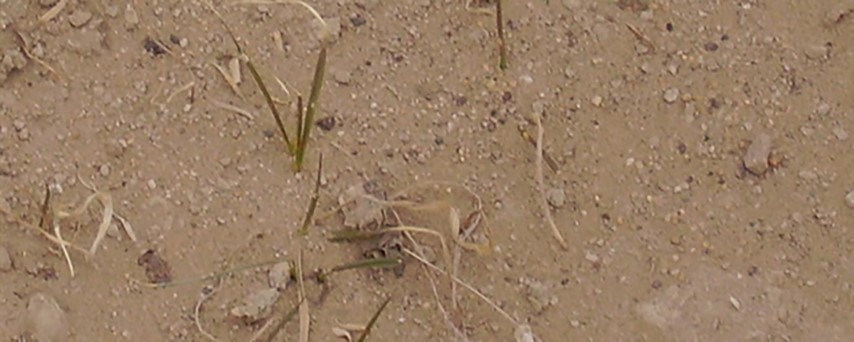 Wheat output in Kansas, the biggest U.S. grower of winter varieties, may fall 18 percent this year to the lowest since 1996 after drought and freezes eroded grain prospects, surveys from a three-day annual crop tour showed.
Production will drop to 260.7 million bushels from the U.S. Department of Agriculture's final tally of 319.2 million last year, and the average yield will decline to 33.2 bushels an acre from 38 bushels, according to the results of the tour that ended today. Output at that level would be the lowest since 255.2 million in 1996.
Before the tour, the average output in a Bloomberg survey of 14 analysts was estimated at 299 million bushels. Hard red- winter wheat futures in Chicago have climbed 26 percent this year because of the adverse weather. Severe to exceptional drought conditions covered 72 percent of Kansas as of April 29, the U.S. Drought Monitor said today.
"There are usually some areas of the state impacted regionally by drought or freeze or some negative impact," Justin Gilpin, the chief executive officer of the Manhattan, Kansas-based Kansas Wheat Commission, said in an interview. "This year, all three days, there were fields impacted by drought."
The Wheat Quality Council, based in Brighton, Colorado, organized the tour for 75 analysts, farmers and grain traders. They made 587 stops in Kansas and parts of Oklahoma and Nebraska.
Wheat futures for July delivery fell 1 percent to $8.04 a bushel today on the Chicago Board of Trade. In April, the price climbed 6.3 percent, the third straight gain and the longest rally since September 2012.
Today in eastern Kansas, yields were estimated at an average 37.8 bushels an acre, compared with 52.3 bushels on last year's tour.
Yesterday in western Kansas, average yields were assessed at 30.8 bushels an acre compared with 37.1 bushels a year earlier. On April 29 in central Kansas, the projection was 34.7 bushels, compared with 43.8 bushels.