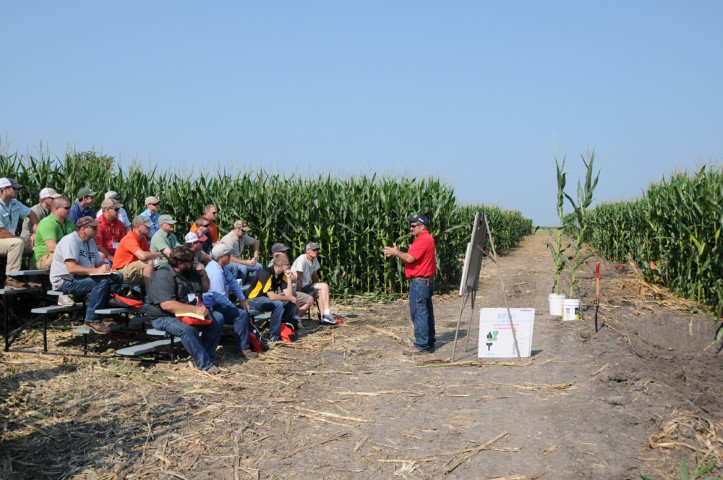 Farm Journal Field Agronomist Ken Ferrie shares his expectations for this year's crop, and some agronomic tips to keep in mind as we approach harvest.
It's no secret that this year has been a stellar one for corn in most of the Midwest. And in Illinois, Farm Journal Field Agronomist Ken Ferrie expects this year's crop to be a bin-buster.
"A lot of this corn hasn't had a bad day since we started," he says. And provided Mother Nature doesn't throw any curveballs, "We're on target to put in a record crop in the tank, here in the next 40 days or so."
For the soybean crop, Ferrie says he's not so sure. He encountered some issues in the crop, such as mold, early in the season, but the crop could still be a successful one, he says. "Having a tough start with soybeans doesn't mean we'll have a tough finish," he explains.
Hear Ferrie's full crop update from Corn College 2014 in Heyworth, Ill.:
With pollination completed in many areas, we're now in the corn growing season homestretch. Ferrie says that farmers should keep an eye out for insects at this time of year, but they aren't as much of a threat as disease.
"We do have perfect conditions for disease," he says. Some key diseases to watch for are Northern leaf blight and gray spot. (Click here for AgWeb's Corn Disease Guide.)
"Once you get through the pollination part of it, disease issues are about all there's left to worry about," Ferrie says.
Hear Ferrie's agronomic advice for the end of the season:
Thank you to the 2014 Corn College sponsors:
AgriGold, BASF, Chevrolet, Cover Crop Solutions, FMC, Great Plains Mfg., Precision Planting, SFP, Top Third, Yetter Mfg.