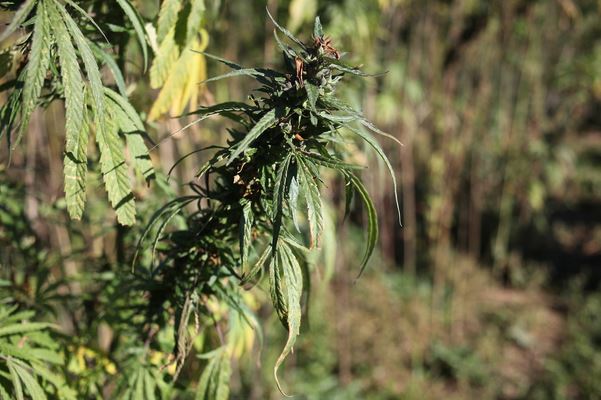 Last month, researchers in Kentucky did something they hadn't done in almost 70 years – they harvested a hemp crop. Hemp has been largely outlawed since the 1950s due to its similarity to marijuana.
"Congratulations to the University of Kentucky and all of our partners in the hemp pilot projects on the first hemp crop in Kentucky in almost 70 years," says Agriculture Commissioner James Comer, a proponent of restoring hemp production to Kentucky. "This crop will yield significant data about production techniques, which varieties do best in Kentucky and which of the many uses of hemp are most likely to succeed here."
Comer had to sue the federal government to get the seeds in the first place, and the federal Drug Enforcement Administration, initially blocked the seeds because the Kentucky Department of Agriculture did not have a controlled substance import permit.
According to Sec. 7606 of the 2014 U.S. Farm Bill, Cannabis sativa L. can be grown for research purposes if it has concentrations of THC of 0.3% or less. Kentucky is one of 19 states that currently have laws to provide for hemp pilot studies and/or for production as described by the Farm Bill stipulations.
Despite the legal hiccups, researchers had good success growing the crop.
"It was a good growing season for many crops, not just hemp," says David Williams, UK College of Agriculture, Food and Environment agronomist and co-project lead. "Precipitation was excellent this year and more than adequate for growth. The only downside to the growing season was that we planted a little bit late, but I don't think that had much effect on the crop."
The plots were comprised of 13 different varieties managed either for fiber production or seed production. Hemp is harvested similarly to hay, by using a sickle bar mower. Post-harvest, researchers will determine which of the varieties would be best suited for wide-scale production and present their findings to the KDA.
Hemp has potential to be used in clothing, paper and even building materials. Some, including Jeremy Koosed, founder of the Omega Fats Action Network, also touts the plant for its nutritional qualities. It contains a balanced ratio of Omega-3, Omega-6 and GLA/SDA forms of Essential Fatty Acids, he says.
"It's important to put aside the pot jokes so some of the superfood nutrients in hemp can go to work for public health," he says. "The average person gets it, and does not support continuing prohibition. If people have reservations, we assure them the seeds to not cause failed drug tests, and people are glad to hear about strengthening protein, omega fats and sustainable farming practices."