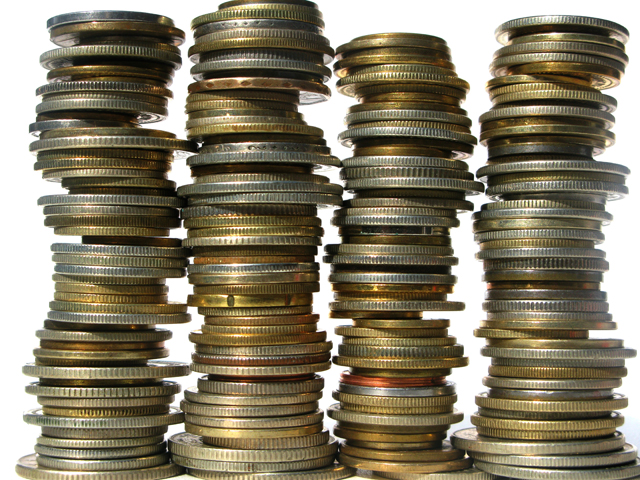 Kentucky's farm economy appears to be on pace to produce a record $6 billion in cash receipts in 2014, as robust livestock prices allowed the farm sector to weather declines in crop prices, agricultural economists said Thursday.
Those bumper yields in total farm cash receipts could be short lived.
Cash receipts are projected to decline by 5 percent to $5.7 billion in 2015, University of Kentucky ag economists said. That would match the state's adjusted amount of farm cash receipts in 2013, as calculated by the federal agriculture department, they said.
UK economists said their lower 2015 forecast for cash receipts was due to expected lower income from grain production and the end of tobacco buyout payments that have supplemented incomes for many farmers and landowners.
Those buyout checks were holdovers from a now-defunct price-support and quota system that guaranteed minimum tobacco prices for decades.
Kentucky's farm sector benefits from a balance between livestock and crop production, UK ag economist Will Snell said. That's helping cushion Kentucky's from volatility in the grain sector that has caused greater pain in states more reliant on corn and soybean production, he said.
"We're going to benefit a lot in this state from the diversity of agriculture," Snell said.
U.S. farm cash receipts are expected to drop by 1 percent in 2014, while Kentucky's cash receipts are expected to rise by 5 percent, he said.
Overall crop prices have dropped by more than 30 percent in the past couple of years, he said. Corn farmers have been hit hard, enduring price drops of about 50 percent, he said. Another pressure on some grain farmers has been high payments to rent land for production, Snell said.
"I think we can weather the storm for a year or two, but if we have a long-term period of low grain prices, it's going to hit west Kentucky pretty hard," Snell said, referring to the state's main grain belt.
The forecasts by the UK economists have become a fixture at the Kentucky Farm Bureau's annual meeting in Louisville.
State Agriculture Commissioner James Comer said later that many grain farmers expanded their operations in recent years amid high crop prices. Storage bins that were mostly empty during boom times might be filled with grain as farmers wait for prices to rebound, he said.
"You're going to see a lot of grain in storage over the next 12 months," he said.
Greenup County grain and tobacco farmer Matt Collier said lower prices for his crops will cut down on his income this year.
"The crops were good, just the market's down," he said. "It's definitely going to be a little more of a squeeze."
Lower crop prices have been offset by high prices for beef, poultry, dairy and hog producers, UK economists said. Kentucky's livestock receipts in 2014 are expected to reach a record $3.2 billion, up 15 percent from a year ago, they said.
Meanwhile, Kentucky's farm net cash income total — the amount left after expenses — is expected to remain strong this year, but that figure in 2015 could slip to levels seen in 2009 and 2010, partly due to the loss of the tobacco buyout checks, the economists said.
Poultry remains the state's top farm sector for cash receipts, followed by cattle, Snell said.