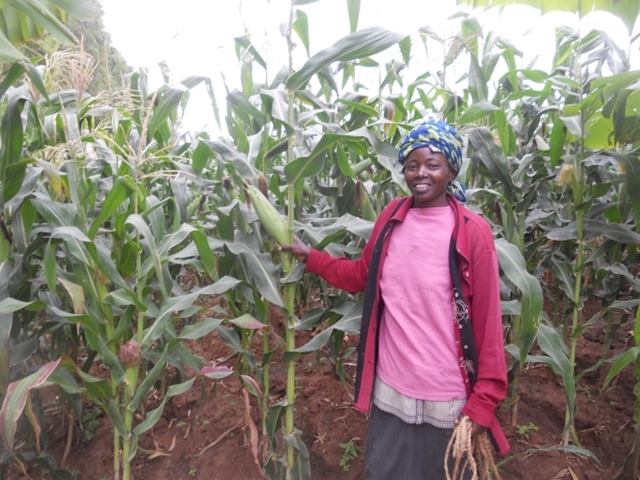 An outbreak of Maize Lethal Necrosis Disease in Kenya may reduce corn production by almost a third this year as yields fall and growers abandon the grain for other crops, the Cereal Growers Association said.
As many as 70 percent of farmers of the staple food in the main growing regions may have been affected by the virus, Anthony Kioko, chief executive officer of the industry body, said in an Oct. 21 interview from the capital, Nairobi. All of the corn varieties grown in Kenya are susceptible to the disease, he said.
"We expect a 30 percent reduction in production," Kioko said. "Control methods like burning, cutting achieve little. The only solution is to develop resistant varieties," he said.
Kenya produced 2.8 million metric tons of corn in the marketing year that ended in June 2014, according to the U.S. Foreign Agriculture Service, which forecast this year's harvest will be the same, before the outbreak. Consumption is expected to increase 2.7 percent to 3.75 million tons, with the shortfall being met by imports, it said. A ban on genetically modified corn locks out any imports into Kenya from the U.S., the world's biggest corn exporter.
Maize Lethal Necrosis Disease, first reported in Kenya in September 2011, causes fungal infections in the ears, or grains, of corn plants that makes them unfit for human or animal consumption, according to the Food and Agriculture Organization.
Changing weather patterns are also contributing to decreased plantings of corn, with many farmers switching to other crops to "minimize their losses," Kioko said.
Corn is mainly grown in Kenya's western and central regions and most of it is produced by small-scale farmers who work on areas of less than 20 acres (8.1 hectares).
Monica Omoro, spokeswoman for Kenya's Agriculture Ministry, didn't respond to an e-mailed request for comment and didn't answer two calls to her mobile phone.
Kenya has the highest rate of corn consumption in East Africa at 103 kilograms (227 pounds) per person annually, according to the FAO. About 2 percent of the country's corn harvest was hit by MLND in 2012, it said. It's mainly eaten as a porridge called ugali.