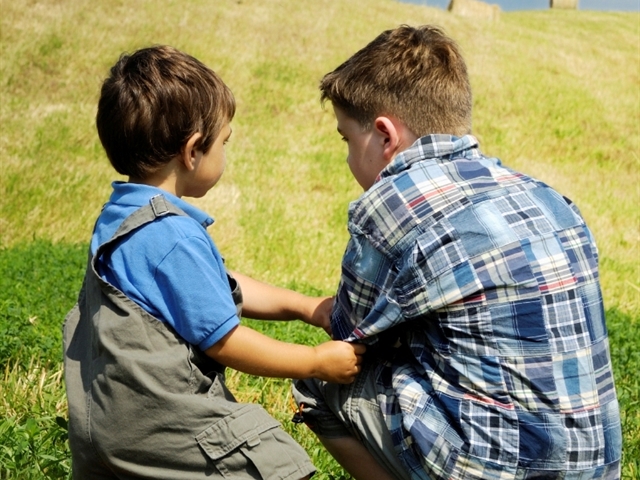 In the U.S. a child dies in an agriculture related incident every three days. In fact, according to the department of labor, for youth younger than 16 working in agriculture the number of fatal injuries is consistently higher than all other industries combined. These staggering statistics led the National Children's Center for Rural and Agricultural Health and Safety to revisit the guidelines for children working in agriculture. This is the first time in 20 years these recommendations have been updated.  
"Too many of these injuries and deaths are associated with youth performing agriculture work that does not match their development level and abilities," says Marsha Salzwedel, project leader and youth agricultural safety specialist at the National Children's Center. "These guidelines help parents and supervisors determine if a youth is able to safely perform various farm tasks."
With help from an advisory committee consisting of groups from across the agriculture industry as well as agribusinesses, the first 20 of 50 task recommendations were released this summer. The revised guidelines suggest a child isn't ready to drive a tractor until age 14 or a skid steer until age 16. The guidelines also don't recommend children working with large animals until age 12.
Not only do the guidelines give parents a recommended age range for specific tasks, but a set of competencies as well.
"We all know you can take two 14 year olds and put them side by side and while they are the same age, they might not both be ready to complete the same tasks," she says. "Going on age alone is not always the best way to assign jobs."
According to Salzwedel, parents often consider whether a child is physically big enough to perform a task, but sometimes don't consider if they are mentally able to perform the task. For example, is the child's reaction time fast enough to safely drive a tractor or ATV?
Reaction time is just one factor that plays into whether a child is ready to perform farm tasks or not. Other factors that should be consider include the child's ability to focus, maturity and even adequate peripheral vision. Salzwedel says it's critical children be capable of performing tasks they are assigned in order to do them safely.
"We know that children performing jobs that aren't consistent with their abilities is the main reason for injury," she says.
How Young Is Too Young?
Research done by the National Children's Center for Rural and Agricultural Health and Safety found that children under age 7 should not be performing tasks on the farm. Salzwedel says there are a significantly higher rate of injury in children under age 7 than other age groups.
"These youth are not ready to be working on a farm site," she says. "Under age 7, the recommendation is to have the youth in a safe play area or in child care. They should not actually be in the agriculture work place."
For more information about the guidelines visit www.cultivatesafety.org.