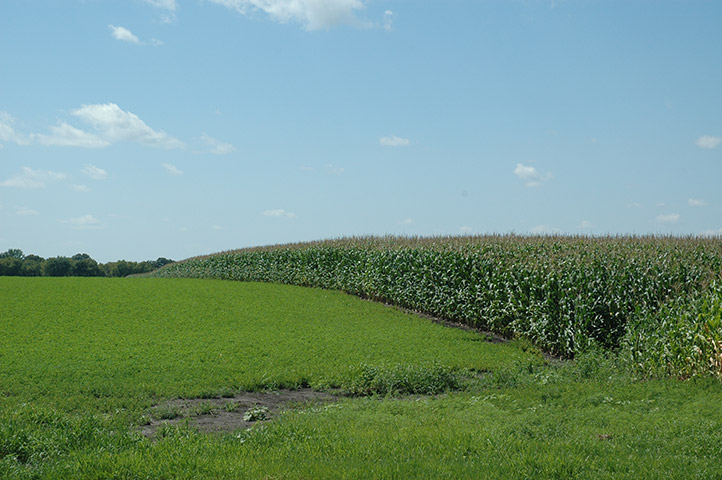 Bare or minimal snow cover across Wisconsin and Minnesota is raising concern over alfalfa winterkill.
In other words, it could be déjà vu all over again. Two years ago, these states lost half their alfalfa stands due to winterkill.
But it's still way too early to panic, says Dan Undersander, a University of Wisconsin forage specialist. What's critical are soil temperatures two to four inches below the surface, where alfalfa root crowns typically reside.
If temperatures in this zone drop below 13°F for an extended period of time, some crowns will be injured or killed, says Undersander. Weaker and older stands are the most vulnerable.
"It usually takes a good week of sub-zero air temperatures to get soil temps down to that range," he says.
"We really won't have any idea until spring green-up if damage has occurred," he adds. Until then, the best insurance is a good blanket of snow that provides insulation to the soil surface.
For more on diagnosing and managing winterkill, click here.