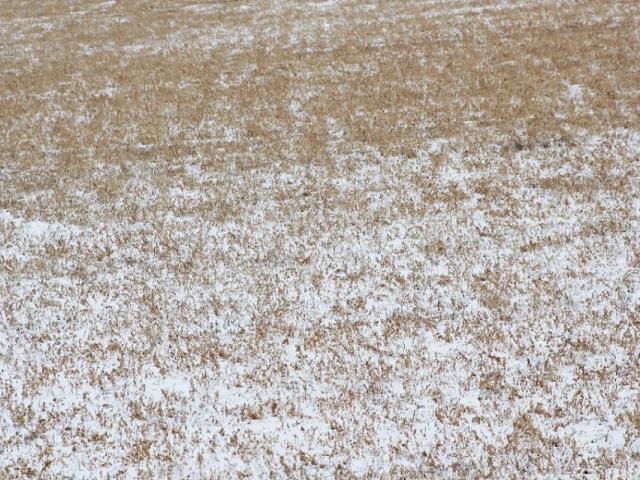 The lack of snow cover in eastern Colorado has taken a toll on winter wheat where a quarter of the crop is in poor to very poor shape.
In Oklahoma, 25 percent of wheat is in "good" condition and none of the crop is in the "excellent" category following a month of very cold and dry conditions. At the end of November, the Oklahoma crop was 53 percent "good" to "excellent."
Kansas has seen a dry winter as well. NASS says there are concerns about developments of the winter wheat crop. Currently, 2 percent is "excellent" and 42 percent is "good," which is an 8-point drop from last month.
In those combined "good" and "excellent" categories, Nebraska's crop is at 46 percent, South Dakota at 56 percent, North Dakota at 83 percent with ample snow cover, and Montana at 58 percent.
AgDay-Western Whiteout Brings Drought Relief to Wheat-1/6/17