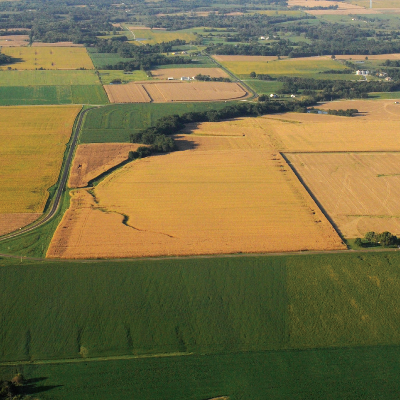 Quality still attracts demand is the message from a recent auction of top-quality farmland in southeast Iowa. The farm in question featured 157 acres of high-quality soils. It is located southwest of Grandview in Louisa Co., Iowa. It had 153 tillable acres and carried a Corn Suitability Rating 2 (CSR2) of 94.4 with maximum = 100. Obviously, outstanding. The soils rated a 93.0 under the old CSR system, too, which is well above the county average rating of 62.6. It was bare land, partially tiled with good access to Mississippi River terminals.
The auction, held Sept. 29 as December corn futures slumped near $3.20, saw the farm sell for $10,900 an acre. That's still a solid price but at the soft side of the going rate for top-quality in that area. The recent semiannual survey of farm real estate professionals pegged the average value of high-quality cropland in that area at $11,017 an acre as of Sept. 1. This auction was 1% off average.
That 1% slippage is not too bad considering December corn futures lost nearly 50 cents per bu. between Sept. 1 and Sept. 29 and attitudes were intensely bearish the day of the sale.
Roger Johnson, Farmers National Company, Cedar Falls, 319-277-0464 handled the auction.
For more information about LandOwner, please click here or call 800-772-0023.