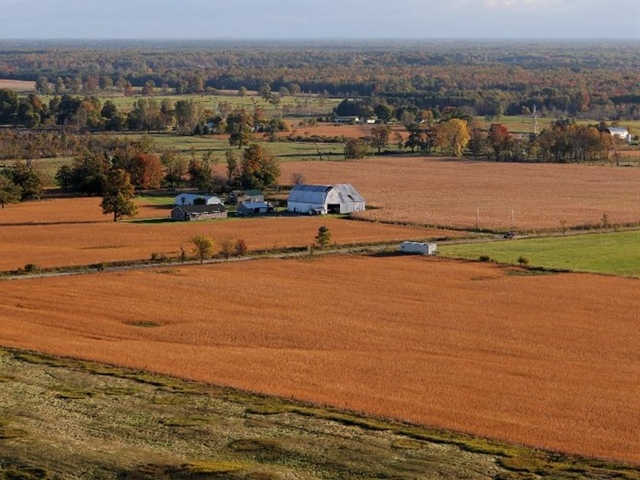 A Dec. 15 auction south of Battle Creek, Mich., gives us an update on farmland values in southwestern Michigan. The land involved totaled 229 acres and was located near Athens in Calhoun County. It ground touched the border with Kalamazoo County and was just north of Branch County. The farm was offered in three tracts ranging from 40 to 109 acres. The whole farm featured 188 tillable acres. A 40-acre tract included a Zimmatic center pivot irrigation rig and well. The three tracts sold as a single unit for $7,183 an acre.
An additional 66 acres was also offered at the auction. That farm was located slightly southeast and was in Branch County. It featured 63 tillable acres. It brought $5,303 an acre.
Handling the auction was Ted Boyer, Schrader Real Estate and Auction Co., Inc., Edwardsburg, MI, 574-215-8100.
For more information about LandOwner, please click here or call 800-772-0023.