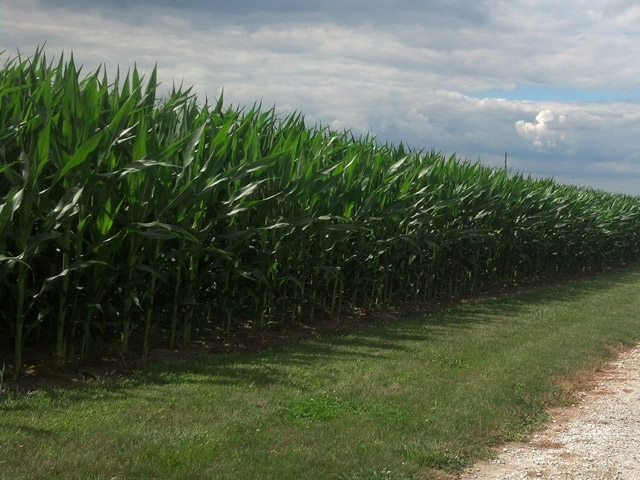 Active bidding occurred today (November 7) for 212 acres in northwest Ohio. The farm, located two miles southwest of Hicksville in Defiance County, featured 207 tillable acres. The corn Productivity Index was 125.2. There were no improvements.
The farm was offered in four tracts and sold in four tracts for an average of $8,373 an acre and totaled $1,775,000. That barely beat on out the single-unit bid of $1,770,000, or $8,349 an acre. The tracts varied size from 35 acres to 76 acres with the smallest tract drawing the highest per-acre price.
Tract 1: 75 acres with 73.5 acres tillable sold for $7,467 an acre.
Tract 2: 47 acres with 46 acres tillable brought $8,723 an acre.
Tract 3: 55 acres with 53 acres tillable sold for $8,727 an acre.
Tract 4: 35 acres with 34.5 acres tillable brought $9,286 an acre.
Handling the auction was Brett Salyers, Halderman Real Estate Services, Bowling Green, Ohio, 419-806-5643.
For more information about LandOwner, please click here or call 800-772-0023.