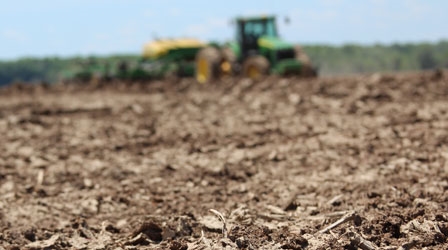 A rare public auction in the Delta gives the market a look into land demand and values in that highly productive region. The auction involved more than 4,750 acres in Arkansas, Louisiana and Mississippi. It was held October in Greenville, Miss., with a satellite bidding location in Natchez.
The Mississippi offering featured 2,357 acres in Sunflower County offered in seven tracts. Tracts 1-4, located nearby Shelby, offered 1,321 acres, 1,123 acres tillable. Much of the ground was precision leveled with nine flood irrigation wells and one well serving a 7-tower center pivot irrigation rig. Tracts 5 and 6, west of Drew, featured 643 gross acres with 584 tillable acres. The ground was precision leveled with flood irrigation and five wells. This package of six tracts sold for an average of $3,453 an acre.
Tract 7, located south of Indianola, offered 393 gross acres and 376 cropland acres. It had two wells and a center pivot irrigation system. It sold for $5,190 an acre.
The Arkansas properties were located five and eight miles southwest of Lake Village in Chicot County. The two tracts featured a combined 1,274 acres with 1,204 acres tillable. The land was precision leveled with flood irrigation and a 33-acre reservoir. It included 40,000 bu. grain storage and a small farm house. These two properties sold together for $3,578 an acre.
The Louisiana offering consisted of 1,152 acres in Catahoula Parish, east of Harrisonburg. The single tract featured 1,102 tillable acres, was precision leveled and flood irrigated. It brought $3,134 an acre.
Handling the auction was RD Schrader, CAI, Schrader Real Estate & Auction Co., Inc., Columbia City, Ind., 800-451-2709.
For more information about LandOwner, please click here or call 800-772-0023.