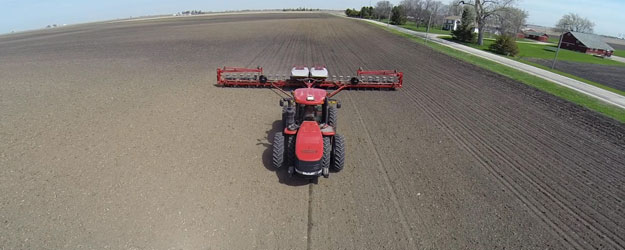 If it is flat, black and capable of producing 220+ bu. corn, they will come. That twist on the line from Kevin Costner's 1989 film "Field of Dreams" played out again in central Illinois the end of April.
It was an Aprill 22 auction north of Bloomington featuring a square 40 acres three miles southwest of El Paso, in Woodford County. The farm featured 39.4 tillable acres with county road access. More importantly it carried a soil Productivity Index (PI) of 142.3. That compares to the 147 maximum soil PI, according to Bulletin 811 used widely in the state.
The auction, handled by The Loranda Group, Bloomington, attracted 27 registered bidders. Bidding started at $8,000 an acre and rose quickly. Final selling price: $14,700 an acre. The purchaser was an adjoining landowner.
The quality of the soils no doubt drove the bidding. And the 40-acre square size with county-road access made it attractive in terms of the size of the purchase check, access and ease of farming. An 80-cent rise in May corn futures off the January lows certainly helped, too. But overall, it is a matter of supply as very little 140+ PI ground ever comes to market in that area of the state. If it does, bidding is strong.
For more information about LandOwner, please click here or call 800-772-0023.
See what farmland values are in your area. Plus, get information on cash rent rates on AgWeb's Farmland Value Guide.