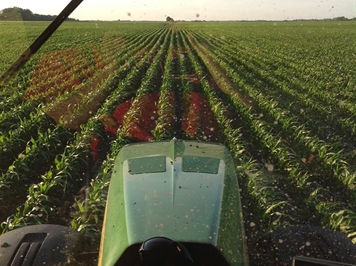 A late-June auction in Brookings County, South Dakota, saw strong bidding for top-quality farmland.
The June 24 auction of 382 acres northwest of Elkton in the eastern part of the county featured two tracts. Tract 1 was 80 acres of unimproved all tillable cropland carrying a productivity index of 88.3. That sold for $13,400 an acre.
Tract 2 was 302 acres of unimproved cropland and pasture. There was 212 acres of tillable ground, which has been in corn and soybean production and hay production. The pasture ground also featured a stock dam. The tillable and pasture ground were offered separately and as a single unit. It sold as as single unit for $5,700 an acre.
Demand is still strong in eastern South Dakota.
Burlage Peterson Realty, Brookings, 605-692-7102, handled the auction.
For more information about LandOwner, please click here or call 800-772-0023.
See what farmland values are in your area. Plus, get information on cash rent rates on AgWeb's Farmland Value Guide.