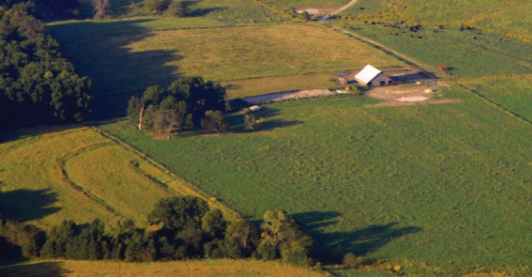 A late-March auction in McLean County, Ill., may signal a change in that state's farmland market. The auction involved 260 acres near Heyworth. The ground was mostly all tillable and of high quality. Tract 1 featured 80 acres and a soil Productivity Index of 140.8 (147 is the highest soil PI per the Bulletin 811 system in the state). That property brought $13,750 an acre. Tract 2 was larger, featuring 126 acres and a soil PI of 140.2. It, too, brought a sale price of $13,750 per acre. But not from the same buyer. Both buyers were investors, not nearby farmers. Until recently, farmers aggressively out-bid investors at auctions because farmers were buying the land to expand their operations while investors are looking strictly at the returns. As farmers rethink their expansion plans in the wake of lower commodity prices and propsects of declining net incomes, investors are stepping in to acquire properties that have the type of returns they seek. In addition, that $13,750 price represents a new record high for that township.
The auction gets more interesting when it comes to the third tract. It featured 54 acres and carried a soil PI of 139.4 -- not quite as high as the other two but still high enough to be considered high-quality soils. But the property included a brick farmhome. The property brought $11,100 an acre. Interesting that there was no premium for the farmhouse even thought the property is an easy drive to Bloomington. The auction shows the market will pay a premium for bare, unimproved farmland.
Dan Patten, AFM, Soy Capital Ag Services, Bloomington, handled the auction.
For more information about LandOwner, please click here or call 800-772-0023.
See what farmland values are in your area. Plus, get information on cash rent rates on AgWeb's Farmland Value Guide.