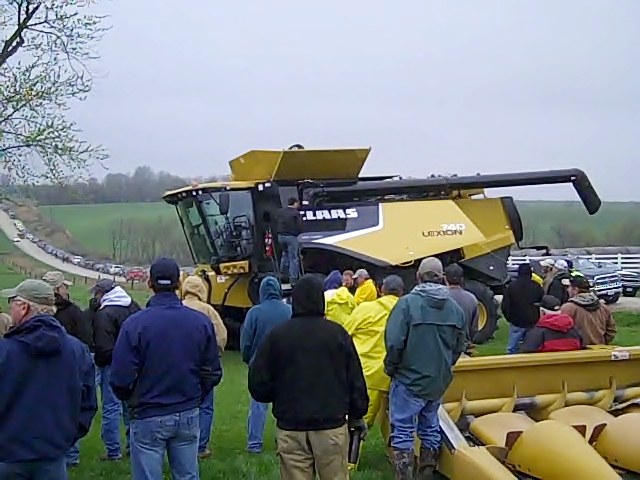 On April 29, Machinery Pete traveled to New Virginia, Iowa, for a farm auction. He reports this auction echoes two major trends he's seeing in the used equipment market.
Hay and forage equipment is in high demand

   





Larger, late-model equipment is showing softer values

 
 
The hottest items at that auction were the two Gnuse forage wagons. They sold choice, and the buyer took both at $10,500 each. A near record came on a John Deere 3950 forage chopper, which also sold for $10,500.
Last week Machinery Pete saw a new record auction sale price of $3,500 on a New Holland 256 hay rake at a farm auction in east-central Wisconsin. At that same Wisconsin sale there was also a record auction price on a New Holland 488 haybine for $10,750.
On the other end of the values spectrum, late model combines and four-wheel-drive tractors are struggling to go for what the sellers hope they'd bring. At the Iowa auction, a 2010 Claas Lexion 740 combine with 1,000 engine hours was a "No Sale" at $184,000. Another "No Sale" on the Iowa farm auction was the 2012 JD 9560R four-wheel-drive tractor with 437 hours. It was a "No Sale" at $261,000, and the word was the owner was needing close to $300,000 on it. 
Perhaps the softest sale prices of the day were the two John Deere Planters. You can view more in this video and in the latest Machinery Pete blog.