As the astronomical spring rolled into the Northern Hemisphere March 20, it felt anything except that for Minnesota farmers.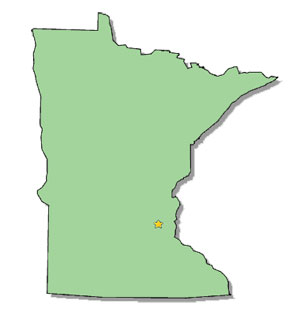 Sub-zero wind chills and a foot of snow is blanketing the state's highly productive corn and soybean fields. Combined with a colder than normal temperature outlook over the next two weeks (temperatures won't escape the 30's through March 29), odds are in place for a delayed corn planting season.
This is in sharp contrast to 80 degree days this time of year in 2012, and concern that it actually was too warm.
"This is what farmers are worried about," says Ed Usset, University of Minnesota ag economist. "It's too cold. Even when the snows melt, soil temperatures have to warm up. Producers are worried about getting in too late. The last three days are as wintry as any we've had all winter."
On the bright side, Usset adds, snow cover almost guarantees that crops will have enough moisture to get started. Furthermore, for southern Minnesota, Iowa, Nebraska and Kansas, a number of storms have moved through the last four to six weeks, Usset notes. "Maybe the pattern has changed."
Usset gives a slight uptick to corn acres in the state for 2013 over last year. For two reasons: economics favor corn somewhat, and producers had a good corn year in 2012.
He sees little acres shift in the primary corn/soybean belt in the southern part, but acreage could be bumped up in northern Minnesota, although farmland is less productive there for corn and soybeans, as well as North Dakota.
Key reason why: producers in northern Minnesota had one of their best years ever for corn yields in 2012. "They got rain," Usset says, which was in sharp contrast to the heart of the Corn Belt.
Statewide, however, he gives only a slight edge to corn in acreage, in part because of challenges in growing continuous corn and what new research shows. "There is an increasing concern among farmers about continuous corn," Usset says. As a result, he looks for more to stick with a classic corn/soybean rotation.
 
Read the acreage predictions and considerations for additional states:
---