World Dairy Expo is the place to find the latest dairy technology, cutting-edge genetics and the latest research information. Industry experts from coast-to-coast will be on hand to present research and management practices for this year's Expo Seminar series.
Eight free seminars will cover a variety of management topics including: consumer questions, feeding calves, genomics, new parlor technology, robots, new employees training, value of manure and value-added products.
Continuing education credits can be earned by members of the American Registry of Professional Animal Scientists (ARPAS) and the American Association of State Veterinary Boards' RACE Program* (RACE). Additionally, all seminars will be available for viewing after their presentations at worlddairyexpo.com.
Seminars will be showcased each day, Tuesday through Saturday, in the Mendota 2 meeting room, in the Exhibition Hall. Badgerland Financial, Council on Dairy Cattle Breeding, DeKalb, GEA Farm Technologies Inc., Jung and Land O'Lakes Animal Milk Products Co. are sponsors of this year's seminars. Following is a brief synopsis of each seminar.
---
Tuesday, Sept. 30, 1 p.m.
"How to Handle Difficult Questions from Consumers and Make a Difference for Dairy"
Stan Erwine, Vice President of Producer Communications, Dairy Management Inc.
Continuing Education Credits: ARPAS (1), RACE (1)
Consumers have access to more information than ever. However, sometimes that information is inaccurate. This leads to more questions about dairy farming than ever before. Stan Erwine will focus on developing a values-based approach to responding to consumers' questions and the skills and techniques to welcoming and responding effectively to difficult questions. This interactive workshop will focus on questions for dairy producers, veterinarians and agribusiness professionals across the country. It will offer skills and tips you can use the moment you leave the room. Erwine is the vice president of producer communications for Dairy Management Inc. (DMI). He trains dairy farmers and industry stakeholders in the checkoff-led consumer confidence effort including the use of social media, farm tours and conversations. Prior to being at DMI, Erwine was the publisher of Dairy Herd Management magazine.
---
Wednesday, Oct. 1, 11 a.m.
"Impact of Feeding Calves Three Times a Day Versus Twice a Day"
Donald C. Sockett, Epidemiologist/Microbiologist, Wisconsin Veterinary Diagnostic Laboratory
Sponsored by: Land O'Lakes Animal Milk Products Co.
Continuing Education Credits: ARPAS (1), RACE (1)
Nutrition plays a critical role in the health and viability of calves. Research shows calves may need more than the traditional two feedings per day to meet nutritional requirements. Donald C. Sockett will review both the short and long term impacts of a recent field trial where calves were fed milk either twice or three times per day. Data will be presented on calf growth, starter intake, health and how the feeding frequency affects the probability that calves will enter the milking herd. Sockett is a veterinary epidemiologist and microbiologist, responsible for diagnostic cases submitted by veterinarians and producers to the Wisconsin Veterinary Diagnostic Laboratory (WVDL) at the University of Wisconsin-Madison. He is recognized internationally for his work on infectious diseases of livestock, particularly dairy cattle.
---
Wednesday, Oct. 1, 1 p.m.
"Why We Are Genomic Testing"
Bennet Cassell, Moderator, Virginia Tech
Matthew Nuckols, Eastview Farm
Greg Andersen,Seagull Bay Dairy
Robert Bignami, Brentwood Farms
Sponsored by: Council on Dairy Cattle Breeding
Continuing Education Credits: ARPAS (1), RACE (1)
Genomics has been part of the dairy genetics scene for more than five years. However, producers utilize this technology and the data yielded from it very differently. This panel discussion, moderated by Bennet Cassell, will look at how dairies are taking advantage of advanced genomic information on their operations.
Bennet Cassell was an Extension dairy geneticist at Virginia Tech for 28 years, retiring in 2010. He is best known as the author of the Hoard's Dairyman AI column for 24 years. In addition to his Extension responsibilities, Cassell conducted research in genetic improvement and advised graduate and doctoral students. After retirement, he taught Applied Dairy Cattle Genetics at Virginia Tech for three more years. This gave him the chance to share his vision of the game-changing implications of genomics technology.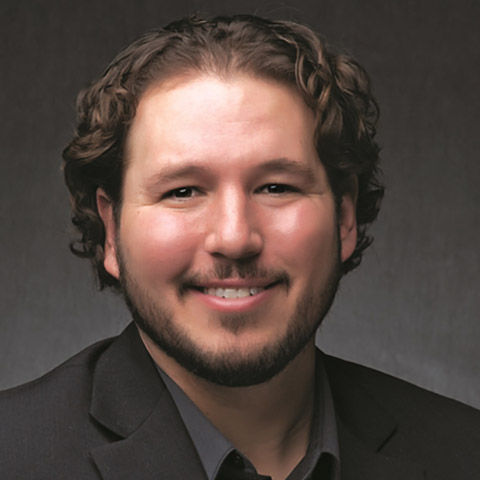 Matthew Nuckols is from Eastview Farm in Beaverdam, Va. Currently, Eastview Farm has more than 250 registered Holsteins and milks 120 cows. Matt and his cousin Taylor Nuckols work together to follow a tradition of breeding success set by their fathers F.C. and Wayne Nuckols. Approximately two-thirds of the herd is bred with a focus on high Total Production Index (TPI) and Net Merit with an emphasis on functional type. The other third is bred for Showring type progeny. Genomic testing is important to both goals and all females are genomic tested. Offspring have been sold to Japan, Italy, Germany, Spain, Mexico and Canada. Eastview cow families include Mattie G, Love Lady and Lani.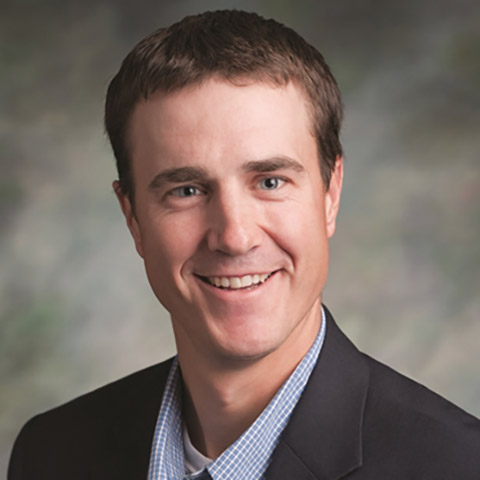 Greg Andersen is a partner in Seagull Bay Dairy in American Falls, Idaho. The dairy is home to 600 cows and several hundred replacement heifers. Thanks to herd favorite Ammon-Peachey Shauna, Seagull Bay has been able to market numerous sires into AI studs. Their greatest success to date is Shauna's Robust son, Seagull-Bay Supersire. Seagull-Bay Dairy also bred the dam of the No. 1 Net Merit and Total Production Index (TPI) sire—Robust. Other sire standouts include Silver, Sheriff, Secretariat, Platinum, Diamond, MVP, Headliner and Sargeant.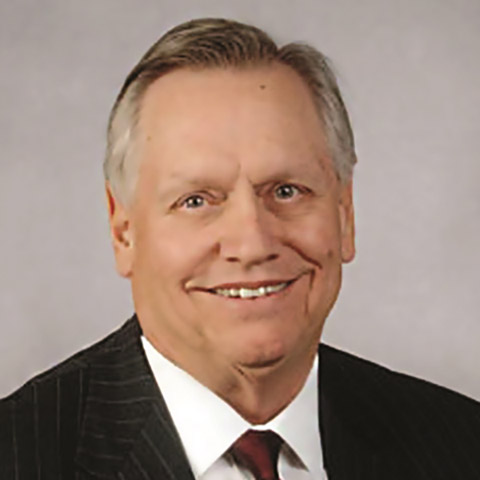 Bob and Pam Bignami own Brentwood Farms, of Orland, Calif. Brentwood Farms milks 1,600 registered Jerseys and is a name recognized world-wide for their ownership and breeding of the former No. 1 Jersey Performance Index (JPI) cow, the No. 1 Genomic JPI Cow, several No. 1 ranked JPI sires and No. 1 ranked PTA Type sire, the All-American champion, the All-American Jr. Show Champion and the All-American Cheese Yield champion. They have numerous sires into AI and marketed cattle worldwide. Bignami received the AJCA Master Breeder Award in 2007 and is a former president of the AJCA, director of Land O'Lakes and the National Dairy Board.
---
Thursday, Oct. 2, 11 a.m.
"New Monitoring Technologies May Help Manage Cow Reproduction and Health"
Jeffrey Bewley, Associate Extension Professor, University of Kentucky
Sponsored by: DeKalb
Continuing Education Credits: ARPAS (1), RACE (1)
Precision dairy farming uses technology to measure physiological, behavioral and production indicators on individual animals to improve management strategies and farm performance. We have only seen the beginning of these sophisticated technologies in monitoring dairy cows. Jeffrey Bewley will outline a number of options available to dairy producers as well as the complex decision-making process for the adaptation of these technologies. The economic, technical and social advantages and disadvantages of these technologies will also be discussed. Bewley is an associate Extension professor at the University of Kentucky. He has a master's degree from the University of Wisconsin-Madison and a doctorate from Purdue University, where his research focused on the application and economics of precision dairy farming technologies. Bewley's current research focuses on precision technology implementation, as well as mastitis prevention, cow comfort, lameness prevention and decision economics.
---
Thursday, Oct. 2, 1 p.m.
"Milking with Robots: How is it Done? Part II"
Marcia Endres, Professor, University of Minnesota–Twin Cities
Sponsored by: GEA Farm Technologies, Inc.
Continuing Education Credits: ARPAS (1), RACE (1)
Robots are becoming increasingly popular on U.S dairy farms. In 2013, Marcia Endres presented her research about dairies utilizing robotic milking systems and how cows were responding to this new technology. Now, one year later, the initial findings will be outlined, along with new research on the data, which will provide insight on production efficiency and cow behavior. Endres is a professor in the Department of Animal Science at the University of Minnesota with an Extension and research appointment. Her research includes dairy management, welfare and behavior. Some of her current research projects explore dairy technologies such as automated calf feeders, robotic milking systems and cow sensors.
---
Friday, Oct. 3, 11 a.m.
"Dairy Farm Employee Management: Getting the New Employee Off to a Good Start"
Melissa O'Rourke, Farm & Agribusiness Management Specialist, Iowa State University
Continuing Education Credits: ARPAS (1), RACE (1)
Dairy farm owners and employers spend a great deal of time carefully recruiting, interviewing, checking references, evaluating and selecting a new employee. All that effort can quickly dissipate with a lack of training and clear understanding of expectations. Melissa O'Rourke will share information on how to get new employees off to a good start and set the tone for the entire employment relationship. O'Rourke is a farm and agribusiness management specialist and attorney for Iowa State University Extension. Her work in Extension combines her background in education, agriculture and law as she informs and advises members of the farm and agribusiness community on an array of business planning and legal topics. She also authors a series of articles related to farm employee management and legal issues.
---
Friday, Oct. 3, 1 p.m.
"The Nutrient Value of Manure: What's It Really Worth?"
Brad Joern, Professor, Purdue University
Sponsored by: Jung
Continuing Education Credits: ARPAS (1), RACE (1)
Although manure has inherent value based solely on its composition, the actual value of manure depends on many additional factors, including when, where, how much of and by what method that manure is applied. Brad Joern will discuss how these and other factors, such as labor availability, equipment and regulations, can be used together to develop an application strategy to maximize the return on manure. He will also discuss fertilizer recommendations, manure nutrient availability algorithms and how to improve them. Joern is a professor of agronomy at Purdue University, conducting research in soil fertility, nutrient cycling and water quality. He is recognized as the leader in comprehensive nutrient management planning in the U.S. His software, Manure Management Planner (MMP), is supported by the National Resources Conservation Service and Environmental Protection Agency to develop and implement nutrient management plans for crop and livestock producers.
---
Saturday, Oct. 4, 11 a.m.
"Exploring Value-Added Dairy Opportunities"
Sarah Cornelisse, Senior Extension Associate, Penn State University
Sponsored by: Badgerland Financial
Continuing Education Credits: ARPAS (1), RACE (1)
Dairy farming has become more volatile than ever when it comes to the bottom line. One solution can be launching a value-added dairy enterprise. It is an appealing idea for many producers as a strategy to increase revenue without increasing the size of the dairy herd. However, the launch of a successful value-added dairy enterprise requires significant planning. Sarah Cornelisse will address considerations for starting a value-added enterprise on your dairy, including product options, marketing and pricing. Cornelisse is a senior Extension associate in the Department of Agricultural Economics, Sociology and Education at Penn State University. She focuses on agricultural entrepreneurship, with emphasis on business planning, decision-making, marketing and value-added agriculture. Cornelisse also has an interest in the use of social media for agricultural farm and food business marketing, and value-added dairy and meat enterprises.