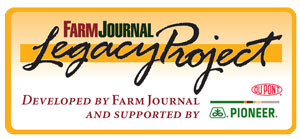 By Dick Wittman
Although a family employment policy seems so formal, it's a key tool to addressing who can be considered for employment and under what terms. In general, a family employment policy can help address questions such as:
Does there have to be a vacancy and matching skills before a candidate can be considered for hire?
Is it mandatory that an economic capacity analysis be conducted to ensure the business can financially support the hire?
Does a prospective hire demonstrate a shared vision and values with the business team?
What prior experience and training is required? Is an apprenticeship away from the family business for a length of time required and why?
What protocols are in place to ensure supervision and reporting relationships don't invite abuse from nepotistic relationships? For example, should new hires work for somebody besides mom or dad?
What is the application and interview process? 
Does the family business have a stated position on balance and non-discriminatory treatment between family and non-family hires?
Is there a requirement that compensation/bonuses be correlated with responsibility level and performance?
Clients have repeatedly asked for examples or templates to develop a family business policy. After fielding one of these requests years ago, I turned to the ultimate source of modern-day wisdom: Google. I typed in family employment policy and out came 100,000 responses! 
How do these policies play out in real life? Here are a few stories illustrating how farm families I've worked with have applied this tool. 
Example No. 1: A multi-generational hay exporting business requires a family member who wishes to enter a managerial track in the business to complete at least one advanced degree. He or she must work at least three years in a related business away from the farm before being considered for full-time employment.
Example No. 2: A farm spouse who brought her two college-aged kids to a recent succession planning workshop pulled me aside at the break and said, "I brought these two to hear your position on apprenticeships away from the farm." The kids believed they could learn more from their dad by going right back to the farm after college rather than working somewhere else. We discussed the pros and cons of 
apprenticeships, and they quickly changed their tune. This exchange demonstrates the importance of stressing the "why" as well as the "what" in your employment policy language.

Example No. 3: A family known internationally for their winemaking business mandates the CEO be a non-family member at least every third managerial transition. 
Example No. 4: Our own farm's policy stresses the value of a balance between family and non-family hires as well as a balance between staff and management. Having this position in writing can help avoid hurt feelings when a non-family member is hired over a family member.
Where to start. It's OK to search online for examples of family employment policies. Consult with your business adviser on how other family business clients have put in writing their positions on sensitive topics. This is a great topic to take up in a peer group or family meeting. 

Building your family employment policy won't be an easy task, but it might be one of the most important tools you ever employ to ensure a viable succession process.