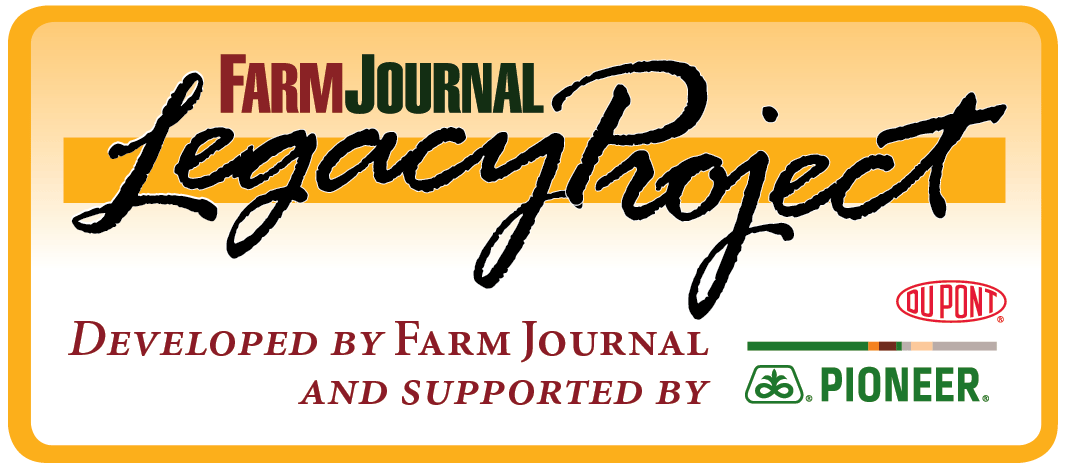 Q I am a fourth-generation farmer working with my fifth-generation son and sixth-generation grandsons. At the Legacy Workshop in Grand Island, Neb., your presentation included a PowerPoint slide and references to the various percentages of farms that pass from one generation to the next. Will you please send me this information with a brief explanation as I haven't found it on the Internet?
A Congratulations! Your family is beating the odds and enjoying the blessings of multigenerational success. It is my sincere hope that you're asking this question so that you and your family don't take your success for granted. The percentages I reference in all of my workshops are: 70% of farms in the U.S. will not pass from the first to a second generation. Of those that do, 90% will not pass to a third. Of the remaining few, 96% will not go to a fourth.

Like you, many families have beaten the odds, so they might not believe it's that difficult. I often remind them that they're farming the land of families who failed to transition. Though obvious, the opportunity to expand is often based on a neighbor's failure.

In the Legacy Project workshops, we discuss the cause of this effect. With all of the issues in play, including business demands, shrinking margins, increasing expenses, onerous regulations, rising land prices and family dynamics, success is more difficult than ever. Planning is just one step on a journey that leads to success and results in a lasting legacy.

It seems to me the greatest risk is not taking any. Often a patriarch or matriarch will assume that by not engaging in the succession planning process and confronting the issues, all of the concerns of the family will stay in check and transition will occur. Given a bit of thought, the absurdity of that assumption comes to light. People naturally run from pain; in succession we must be willing to face some discomfort while working toward a better future.

Correctly measured, the risk of inaction far outweighs the risk of engaging in the process and committing to success. If you're dependent on the success of the farm, if you anticipate future opportunities and/or if you care about creating a lasting family legacy, you're responsible for initiating the succession planning process. Lasting success should become a family value and a part of your heritage. Though I've written about the keys to success many times, it never hurts to review. To plan success and achieve a lasting legacy, you should:

1. Follow a defined plan.
2. Work through the obstacles.
3. Define common goals for operational integrity, financial security and leadership.
4. Use good communication with family, employees and strategic alliance partners.
5. Commit to complete the process and refine your plan as things change.

While success encourages success, it's not a guarantee. You must be vigilant and write a plan that protects and preserves your most precious asset. Farmers know better than any that land is hard to come by. They're not making any more of it and, once it's lost, a family will not readily get it back. Beyond land and a few buildings, farming is a learned skill that is based on education and experience. For most, the goal is for each successive generation to succeed beyond the last. For this to happen, we must pass along farming knowledge that might be specific to a particular operation.

A wise farmer recently shared his opinion with me: "Farmers don't have to create a succession plan, but they will have to compete with those families who do."
To access a library of tools to aid in the succession planning process, visit www.farmjournallegacyproject.com/tools
Kevin Spafford serves as Farm Journal's succession planning expert. His firm, Legacy by Design, guides farmers and agribusiness owners through the succession planning process. Send questions and comments, to Legacy by Design, 2550 Lakewest Drive, Suite 10, Chico, CA 95928, (877) 523-7411 or legacyproject@farmjournal.com.