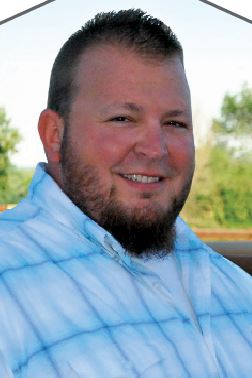 Jared Wareham
Lowry City, Mo.
---
The concept of multiple partners or cooperative marketing remains a bit taboo for cow–calf producers. Many producers have yet to see the benefits of a business strategy utilizing size and cooperation to achieve premiums and efficiencies. In the not-too-distant future, however, a cooperative style of marketing will cease being an innovative strategy and become a prerequisite for survival.

Cooperative marketing is already taking shape at the seedstock level. A handful of new ventures that allow like-minded breeders to function as a large network or web of breeders, full of interconnecting relationships and marketing opportunities, are quickly developing. The big-picture benefits of these co-ops include all the competitive advantages that come with the ability to leverage size and scope: greater control of highly valuable genetics, enhanced ability to offer superior customer service and the capacity to offer a variety of premium products in large, consistent numbers.

Benefits of working together. Allied Genetic Resources (AGR), a cooperative-based company designed and founded by tenured cattle industry professional Marty Ropp, is a new venture that represents a network of 50 elite seedstock producers from coast to coast that market more than 5,000 bulls annually. AGR's mission is to coordinate efficiencies to help increase extensive customer service options, such as offering greater volume, increased profits through captured premiums and adequately servicing new, dynamic beef herd needs.

Many seedstock producers already offer some of these services, but AGR members service their customers at the highest level and they remain serious advocates of creating additional market stability through a collaborative system. Collectively, they see the advantages of participating in a larger, symbiotic unit that offers additional services, not unlike those that exist for a large corporation.

Shrewd producers are studying that model and adapting. New cooperatives such as AGR are only corporate in design and function. They remain "family-oriented" at the ranch level. It is another example of producers using an innovative tool to ensure the survival of their family businesses for another 20 or 30 years. Moreover, there is no reason why family farms and ranches can't be business-like in their structure and marketing strategies, yet remain tethered to their roots and secure opportunities for the next generation.

As our industry continues to evolve, individuals that sharpen the skills essential to successful collaboration will be viewed as prized assets when opportunities arise. Those who do not will feel the same ice-cold awkwardness that comes from being picked last for kickball.

Try to be forward-thinking enough to research, plan and implement similar cooperative ideas at the cow–calf level. Selling calves as a large group to leverage load-lots, buying cattle supplies in quantity to achieve bulk savings and owning expensive equipment together are novel concepts that rarely exist today. At some point, however, they may become requisite to maintaining the family farm. Simple cooperative strategies like these can help you achieve greater efficiencies and compete with larger operations.
Jared Wareham devotes much of his time to cattle breeding, bull development, marketing and strategic planning. He is part of a three-person team, which includes his wife Jill, that markets 300 bulls annually near Lowry City, Mo. They reside near the bull development facility with their three young daughters Mikah, Rhett and Sawyer. Contact Jared: [email protected]