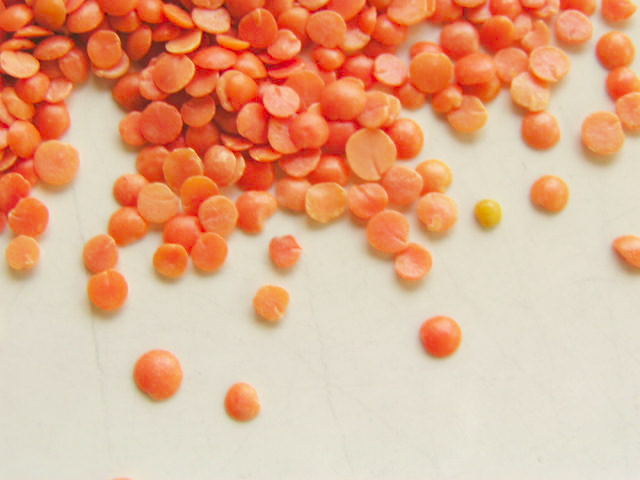 AGT Food and Ingredients Inc., the world's largest exporter of peas and pulses, is forecasting a surge in shipments after Canadian farmers sowed record acres of lentil crops this year.
Exports may rise more than 3 million metric tons as farmers are poised to collect a record 3.7 million tons in this year's Canadian harvest, according to AGT Chief Executive Officer Murad Al-Katib. AGT, which buys chickpeas and lentils from producers around the world and processes them for export, expects that rising demand from India, Turkey and North Africa will absorb the additional output.
"With the availability of product and strong demand, we're forecasting AGT will have a record year this year," Al-Katib said in a telephone interview on Tuesday. "The acreage in lentils has been ticking up as we developed more markets and opportunities to move the crop more consistently."
Surging Acres
Canadian farmers shifted acreage to lentils from wheat and canola this year to take advantage of higher prices. Seeding climbed to 5.84 million acres from 3.95 million in 2015, Statistics Canada said in a June 29 report.
Canada's lentil shipments to India, the world's top buyer, have climbed to 265,000 tons between August and May, up 87 percent from the same period a year earlier, Canadian Grain Commission data show. Demand for high-protein legumes is strong from India after the country's production was hampered by poor Monsoon rain, according to Al-Katib.
Saskatchewan and Alberta are now the world's largest producers of lentils and rising Canadian production will allow AGT to expand the use of lentil and pea starches in high-protein baked goods for the Asian market such as dumplings and vermicelli noodles, he said.
Shares of Regina, Saskatchewan-based AGT gained 18 percent in the 12 months through Tuesday. Five analysts have a buy rating on the stock and two a hold, according to data compiled by Bloomberg.
Cost Efficient
The average lentil price is forecast to fall in the 2016-17 crop year because of record Canadian supply and expectations that export demand will be slower in the second half of the crop year, the nation's agriculture agency said in a June 17 report.
While green lentil prices have fallen from a peak of C$47 a bushel in 2015, the current price of C$17 remains profitable and is higher than other cereal and oilseed crops, Al-Katib said.
"With the price coming down in general, pulses are back to being a very cost-effective traditional protein source," he said.