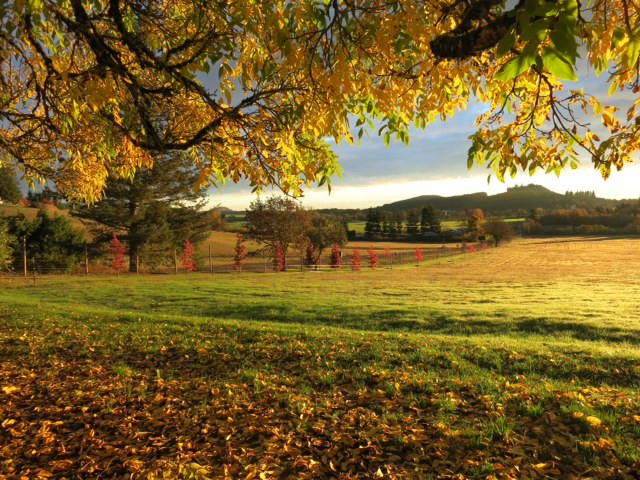 These three marketing rules are built to last
A lot of time and price discovery has passed since I wrote my first column back in 1976. As I recall, it was titled, "How the mini-computer will change agriculture." I had just resigned from a position as an electrical engineer to return to farming. The mini-computer had begun to surface but was too expensive for personal use. The days of filling a large air-conditioned room with an IBM 360 were changing quickly—so quickly it was mind-boggling. An associate and I used to dream up how we could bury wires in the ground to support driverless tractors and combines controlled from an office. GPS wasn't open to the public yet, and the cost of automation was out of reach. The Apple IIe was born, and the rest is history. 

I learned to think logically and systematically while earning my engineering degree from North Dakota State University. Yet my desire to return to the farm came while obtaining my MBA from Northern Illinois University. I felt my education and experience would benefit me more on the farm than in an engineering firm. I had experienced what it felt like to lay off employees twice my age, and I knew I might be the one on the receiving end 10 years down the road. If I was going to fail, it would be on my own and not because of mistakes someone else had made.
A New Beginning. I recall my first day of unemployment. It was a nice mid-July morning, and I was sitting on a log near my driveway with my Irish Setter beside me. I recall thinking, "I wonder what I should do today?" A shocking reality came over me: For the first time in my young 34-year-old life, I wasn't working for someone else. 

Before working 8 to 5 for an engineering firm, I had spent years either working on the family farm in North Dakota, earning tuition money while employed with USDA's Agricultural Stabilization and Conservation Service or working part time through college. I was free at last. So began the most rewarding experience I could have been blessed with. I'm a self-employed farmer, and I share marketing experiences in my Marketing Strategy columns and by consulting with clients through the Gulke Group. 

Here are some of the key personal experiences I've had and the marketing principles I've learned from each. 
Principle No. 1: Financial restraint will pay dividends. My parents borrowed money to buy a 160-acre tract of land and then adjusted our standard of living until that land became debt-free. My father felt if we owed money, we had an obligation to retire the debt quickly. 

Perhaps he was a little extreme, but having gone through the Great Depression, he witnessed failure firsthand. I am glad he passed that focus onto me. By watching the monitor in my combine and multiplying my yields by prices received, I can instantly compare gross and net income to my investment in land. Cash flow has new meaning when real-estate tax is the only land cost.
  Soybean Supply and Demand
Whether this kind of flexibility benefits you because of cash flow from new technology or because profits from debt-free land can be used to pay down debt on a new purchase, the principle is the same: Get profitable before getting bigger. 
Principle No. 2: Demand keeps on rising. The 30-year charts to the right depicting global soybean supply and demand, especially demand, helps me keep my long-term positive focus. It confirms my premise that production agriculture as a profession is as valid today as it was decades ago when I first began. 
I used to be in the camp that didn't like sharing our technology with future competitors. Yet what I discovered, and what the chart validates, is that production (aka supply) has barely outstripped growing demand. The overproduction of global supplies in 1985 is merely a fraction of the global demand we've witnessed in 2016. 
The lesson is that demand growth has been underestimated for years. Today, even 3% growth means big numbers are at play. A 3% increase of 325 million metric tons in today's global soybean usage is equal to 
10 million metric tons or 360 million bushels, a third  of what the U.S. produced three decades ago. Conversely, a 3% reduction in global production could wipe out ending stocks here in the U.S. 
Principle No. 3. Factor yield appreciation into cash-flow projections. There is an advantage to being semi debt-free if undesirable economic conditions prevail. 

Yet in purchasing land, I failed to consider yield appreciation over time and didn't incorporate it into my cash-flow projections. If I determined a breakeven of 150 bu. per acre at $3.00 per bushel, only to realize that same land would yield 165 bu. to 180 bu. one day, I might have been more aggressive. Had I considered 165 bu. at $4 to $7 per bushel in the future, I likely would have purchased much more land during my career. Time, demand and price appreciation were on my side. Then again, I didn't know 15 to 20 years ago that we'd see $7 corn.
What Does It Mean To Me?

• Conserve cash and work earnestly to pay down loans on land and equipment.

• Demand for commodities is frequently underestimated and will keep growing.

• Factor yield appreciation into your calculations while planning land purchases.   
Summing It Up. Besides picking my parents well, I count my desire for continuing education and my ability to be proactive in a competitive environment as major keys to my success. I implemented a 20-year plan and maintained a conservative economic attitude, meaning bankers and the economic environment did not negatively influence me. 

My father managed his era well, and he left a legacy that I hope to pass on to the next generation.

Years ago, the Top Producer editor asked me to share my expertise by writing the Market Strategy column. She said, "Jerry, you have a knack for farming successfully, and you have a moral responsibility to share it with others. However, your life won't be the same." Truer words were never spoken. Looking back, I'd do it all over again.