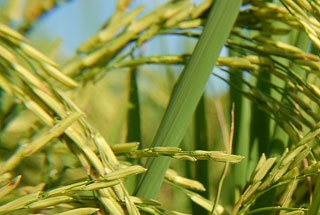 Dow AgroSciences continues its commitment to the agriculture industry by sponsoring the USA Rice Federation National Rice Month Scholarship Program, expanding the opportunity from students in U.S.- rice producing counties to students in all U.S. rice-producing states.
High school graduates in the 2015-16 school year are encouraged to apply for scholarships totaling $8,500. To apply, students must create a promotional program that highlights U.S.-grown rice for National Rice Month in September. Applicants can submit a synopsis of their promotion in a variety of ways, including in video format, which will be accepted this year for the first time. 
The scholarship program is now open to students who live in any county in Arkansas, California, Louisiana, Mississippi, Missouri and Texas. Three scholarships will be awarded based on the originality and effectiveness of the winning entries.
"We are thrilled Dow AgroSciences is supporting this scholarship program for the sixth year in a row and opening up the opportunity to all youth in rice-producing states," says Darla Huff, rice product manager, Dow AgroSciences. "Supporting our youth and educating the public about agriculture is integral to the success of the rice industry."
Because the scholarship emphasizes education, the students' efforts also help build awareness of the valuable contributions the rice industry makes to this country's economy, Huff says.
Nicholas Schafer, a high school senior from Carlisle, Arkansas, was the grand-prize scholarship winner in 2014 for his promotion titled "Do you Know Where Your Rice Comes From?" The promotion educated children from his community about the origin of their food and the intricacies of farming.
"They need to understand all the hard work put into growing rice," Schafer says. "It's not just something you get from a grocery store. There's a lot behind it, and they need to understand the importance of where it comes from."
Promotions must be executed in September, and applications must be submitted by Oct. 15, 2015. Scholarship forms and additional guidelines are available at the USA Rice Federation website.
"The USA Rice Federation is proud to once again partner with Dow AgroSciences, which funds these three scholarship awards, to support the rice industry and education of our youth," says Betsy Ward, president and CEO of the USA Rice Federation. "Students who participate do an excellent job promoting the importance of U.S.-grown rice and its role in their home states."
The grand-prize winner will receive a $4,000 scholarship and a trip with a chaperone this December to the award ceremony at the 2015 USA Rice Outlook Conference in New Orleans. The second-place winner will receive a $3,000 scholarship, and the third-place winner will receive a $1,500 scholarship.