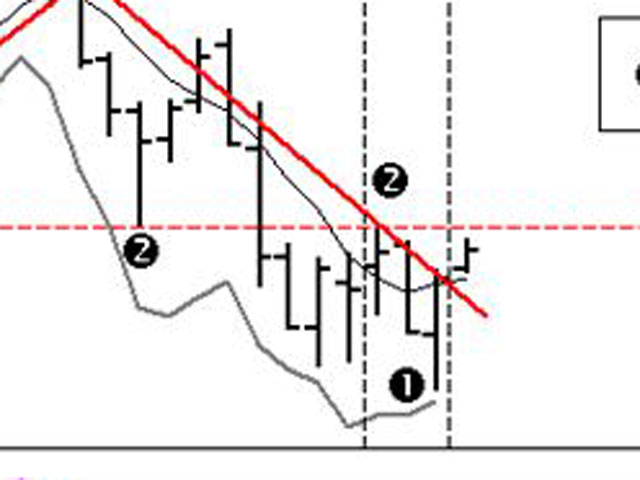 Pro Farmer Senior Market Analyst Rich Posson says boxed beef prices turned higher alongside a sharp positive reversal week for the April live cattle futures. "The five-week stochastic is trending long the market and it is not yet overbought," he says. "This market likely found a Level 1 business cycle low of demand as of last week and evidence will be a weekly close over the previous Level 2 top of demand at $154.55. If the low is in place then it occurred during the time objective shown as horizontal dashed lines."
In the April live cattle futures chart below, Posson uses technical indicators such as stochastic, moving averages, trendlines as well as his business-cycle analysis: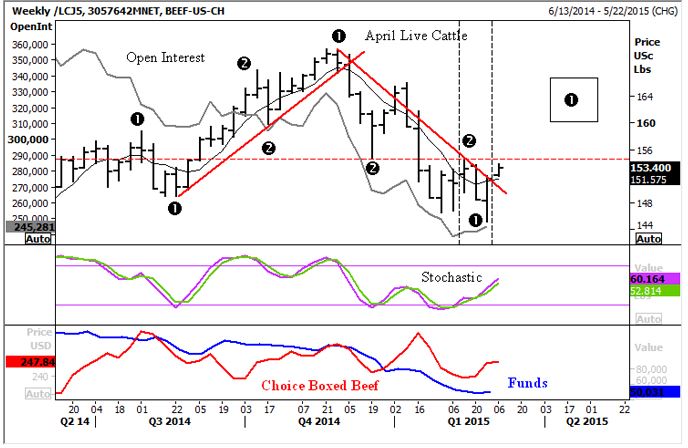 Once a week, Pro Farmer VIP Members have access to Pro Farmer's Tech Talk, compiled by Posson, who is a certified market technician. Click here to learn more about the service and click here to become a Pro Farmer Member.