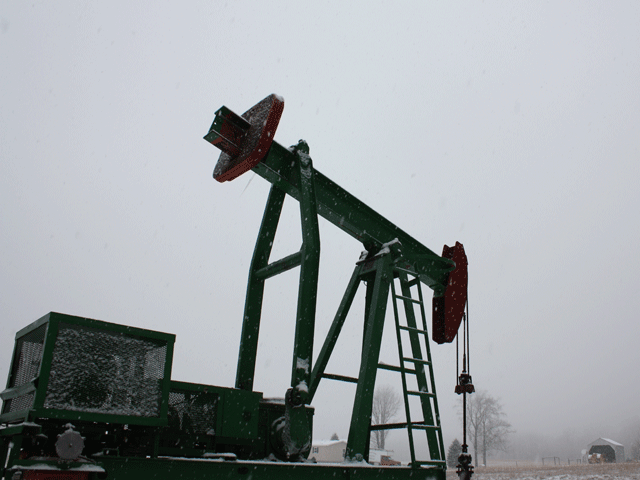 There's an outside chance oil prices will retest lows between now and summer, predicts Jim Bower, Bower Trading. If that happens, producers should be prepared to lock in good fuel prices.

"We could probably go down to maybe retest those lows around the $39 to $40 per barrel mark," Bower explains on the "AgDay" Agribusiness Update. "At that time, I would look to lock in probably diesel prices for farm operations, and particularly if the national average price of gasoline drops below the $2-per-gallon mark, I would hedge gasoline on the board for, say, one to two years' worth of consumption."
Many traders don't think oil prices can go lower, and Bower points out he could be wrong. But farmers should consider market conditions at play nonetheless, among them high levels of fuel production.
"I'm quite concerned about the availability of storage, particularly since a lot of the Oklahoma storage has already been used up now," Bower points out. "Some of the VLCCs—or very large crude carriers, the tankers—they're starting to fill up."
Meanwhile, tensions remain in the Middle East.
"We saw the situation with Saudi Arabia had to come in and attack Yemen rebels," Bower says. "[It's] quite a complicated scenario trying to analyze the energy markets. I'm not looking at it from a speculative standpoint [but] strictly a price standpoint, recognizing that I can definitely be wrong. Maybe we won't go down to re-test those lows and keep on marching higher. But if it does, it lets me prepare to make a decision. Because when it gets down there, a lot of times they'll hesitate some more and then they won't make the trade."  
Click the play button below to watch the complete "AgDay" Agribusiness Update segment.