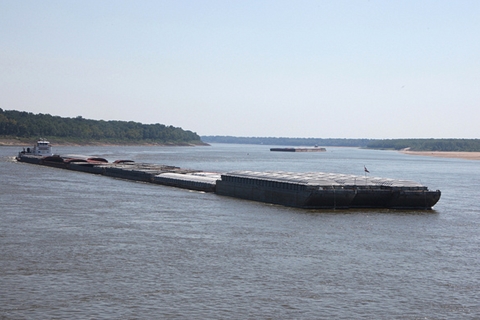 Logistical bottlenecks—both rail and barge—are likely to be the key driver for fertilizer prices this fall. A price hike in fertilizer during the next few months is likely, a new report by Rabobank says. "But prices are expected to return to lower, more subdued levels again in the low season (this coming winter)."

The report says that higher barge freight rates will limit spot availability of barges within the U.S. fertilizer system. Moreover, rail carriers struggling with backlogs mean that only a limited number of railcars are available to ship potash out of Canada to the U.S., Rabobank says. "Congested barge markets make delivery through New Orleans an unattractive alternative." A record harvest in the U.S. also is set to put pressure on logistics.

Despite low crop prices, Rabobank does not look for farmers to radically reduce fertilizer application in the short term. One key reason why is that since 2008, total farm sector equity has risen by 34%, Rabobank says. "This likely leaves farmers sufficiently equipped to spend money on inputs. If farmers save anything on fertilizer application at all, this is most likely to concern phosphorus and potassium application (as was the case in 2008), but not nitrogen application."

However, the medium-term picture could see farmers reduce fertilizer applications as margins come under more pressure. In the short run, seasonal demand, mostly from the U.S., China and India, is unlikely to cause any prolonged price increases for the fertilizer complex.

Rabobank adds that tighter storage regulations for ammonium nitrates are likely to reduce demand for the product further, potentially benefitting urea ammonium nitrate (UAN).

The report says that substantial application in the spring depleted all fertilizer stocks in the U.S. The three major U.S. nitrogen producers saw ammonia deliveries increase by 21% year-over-year on the back of a substantial spring application. This has depleted stocks throughout the entire supply chain. "Retailers are likely to be cautious about supplementing their stocks to any significant extent, since lower crop prices would prompt buyer resistance to higher prices and pose the risk of write-downs on these stocks."

Looking at urea, the report notes that oversupply is still looming over the Chinese market and is likely to provide bearish undertones to global prices when seasonal demand fades. "China is steering the direction of urea prices." In potash, tighter granular muriate of potash (MOP) markets could provide some future price support in the U.S., the report adds.

A cloud hanging over fertilizer prices is what's happening in Former Soviet Union (FSU) countries, affecting both ammonia and urea. "Increased and disrupted gas flows in the Middle East and FSU make the nitrogen market even tighter," the report says. "Producers are struggling with natural gas supply and operational issues." Russia stopped gas deliveries to Ukraine in June and production is therefore coming to a halt at most nitrogen fertilizer producers in Ukraine.
Some nitrogen trade around the Black Sea region is also limited by U.S. bans on trade with a number of individual players. "Sanctions also will result in deteriorating demand in Russia as farmers find credit hard to come by in less liquid financial markets and are less able to purchase inputs as a result." Limited trade from the Black Sea region will support urea prices.

Looking to North Africa, Morocco is further strengthening its position in global phosphate markets with another 1 million tons added to its finished phosphate production capacity schedule for the third/fourth quarter of this year.