Multiple strategy horizons enable team to achieve financial gains early and often
The flat and fertile land of northern Illinois is taking its winter rest, but one father-son team remains hard at work. Justin Durdan and his father, Doug, are fine-tuning and adjusting long-term plans for production, finances and business growth, as well as strategies for developing human capital. 

"It's making us more money," says Justin Durdan, a fourth-generation producer near Streator, Ill.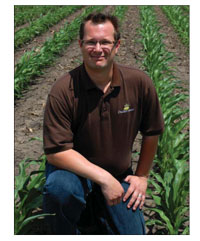 Justin Durdan of Streator, Ill., has one-, five- and 10-year goals to help guide decisions. 
Plan What You Can Control. The operation, which spans more than 8,000 acres, needed to take a different look, he explains. 

The process the Durdans follow is one illustration of the ways every top producer can create long-term business plans based on factors within their control. "We're now building process flow so we can evaluate our budget to actual throughout the growing season," he says. Part of that involves more sophisticated software that makes tracking easier. "The problem was that after we put the plan together in the off-season, we would end up over-budget at the end of the growing season." 

The Durdans keep the planning process fluid through weekly meetings with a farm management consultant, focusing in depth on one specific aspect of the plan. "We've developed more of a financial way of looking at things," Durdan notes. "Weekly meetings keeps our goals top of mind." Formal updates of their one-, five- and 10-year plans happen annually, but adjustments are made as needed during the year.
Clear Steps Aid Growth. The plan includes a specific working capital goal that both buffers the farm against soft market periods and enables it to take advantage of growth opportunities. Meeting that goal allows the operation to reach yet another goal: increase acreage by 3% to 5% each year, a level of expansion they calculate is necessary to stay competitive. 

On the production side, one of the goals in their five-year plan is to break through the 300-bushel barrier on at least one field. They are making progress: The farm hit 273 bushels per acre in 2013.

Marketing comes under the umbrella of financial goals and directly reflects the Durdans' budget. 

"We are pretty aggressive when we see a positive cash flow," Durdan explains. He acknowledges that locking in prices early did not work out so well during the past two years. 

Yet the strategy will prove more favorable for 2014 corn because the farm locked in prices during the winter of 2013/14. The farm also began pulling the trigger on 2015 prices in early 2014, resulting in sales at above breakeven for the 2014 and 2015 corn crops. 

For the Durdans, long-range planning began in earnest after a mission, vision and values session with consultants. Once they set those three factors, setting specific goals came naturally. That has made it easier to say no to business opportunities that don't align with their goals.

During 2014, the Durdans introduced the goal of meeting weekly with their six full-time and 14 seasonal employees. "It keeps everyone on the same page on our expectations," Durdan relays. A side benefit is that employees share ideas for ways the farm can improve. 
Multiple Focal Points. Under their five-year plan is improved budgeting, a goal that will allow the business to adopt accurate input-purchasing strategies. The Durdans also want to determine field-by-field costs with new software. "We've found it very useful to be able to look at profit and loss per field for the last five years," Durdan explains.  

Continuing education is one of the farm's most important five-year goals. Justin and Doug have both attended The Executive Program for Agricultural Producers (TEPAP), and they are considering sending their operations manager.
Analyze, Learn and Adjust. To Durdan, the farm's most critical 10-year objective is to reduce employee turnover. As a result, he is creating specific goals for building and retaining top talent. 

The 10-year plan also includes a list of five things to stop, including non-productive practices uncovered by drilling into zone management data. Another long-term goal is to make better use of farm data, which they already are using to invest in the drainage system in one field. 

The Durdans will continue to identify new opportunities, such as the non-GMO soybeans they will plant in 2015, that command a premium in the marketplace. "That came right out of our budget planning session," he says.  
---
Five Factors Your Strategic Plan Must Include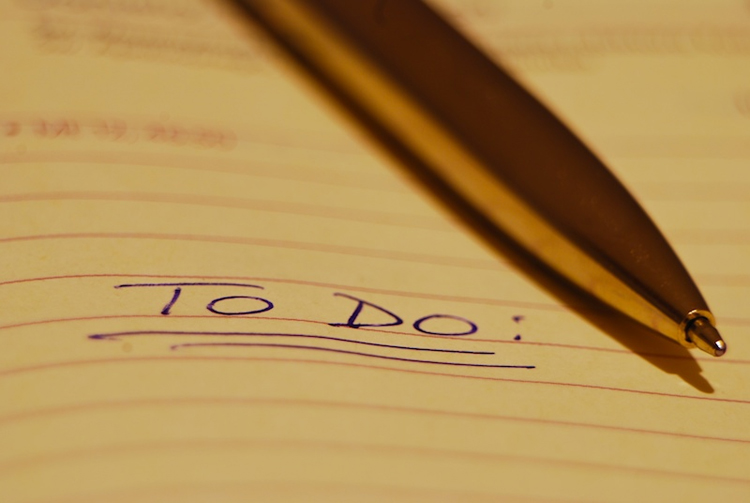 The elements of a strategic plan depend on the unique objectives of a farm. Nearly every plan, though, needs the following five elements, says Lance Woodbury, a farm management consultant in Garden City, Kan.

Capital Sources. Meet with at least three lenders, developing relationships for future capital requirements. "We need to look farther out for financial needs, both for the ability to expand when opportunities present themselves or for periods of losses," Woodbury explains. 

Land Acquisition. Evaluate the relative returns of buying or renting farmland against investments in the productivity of existing land. For example, adding irrigation or drainage tile can boost yields at a comparatively lower cost amid high land values.

Machinery Schedule. Many producers upgrade equipment lines annually, but it's a good idea to compare that strategy to the potential financial benefits of holding onto equipment for several years at a time, Woodbury notes. 

Tax Strategies. Many producers roll forward taxable income during high-profit years. Yet a multi-year plan should include strategies for reducing the size of the deferral, Woodbury points out, since it takes several years to work deferrals down. 

Farm Roles. "How do family members involved in the operation envision their roles changing over the next two to five years?" Woodbury asks. This includes the transfer of roles from senior management to the next generation as well as the desire some family members might have to play a different role on the farm. "It's important to be specific," Woodbury points out.
---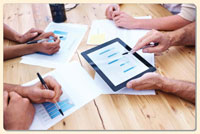 Long-term objectives should be discussed openly among farm family members and reviewed at least annually. 
How To Make Goals Less Complicated
Long-term strategic planning is complex. "It isn't something that can be done in a weekend," explains Lance Woodbury, farm management consultant. In most cases, the plan needs to be revisited annually—if not more often.

Open discussion among family members is key to success, says Barb Dartt, a consultant with the Family Business Consulting Group. "It's important to have discussions to find what owners have in common," she explains. "Planning needs to include both business and family metrics." 

Learn from companies outside of agriculture, such as Google. For example, farm businesses spend far less on human capital development than non-farm businesses, Dartt notes. Executives of farm operations can shift that direction. "We need to grow middle management," she says. 

It's true that three- to five-year projections are difficult, acknowledges Purdue ag economist Mike Boehlje. Yet producers should be aware that strategic planning is not the same as predicting the future. 

"That's hard, if not impossible," Boehlje says. "Equally important is to look at the drivers of your business as part of the planning process." 

He advises developing a series of potential outcomes, each of which has a strategy to be implemented as conditions warrant.