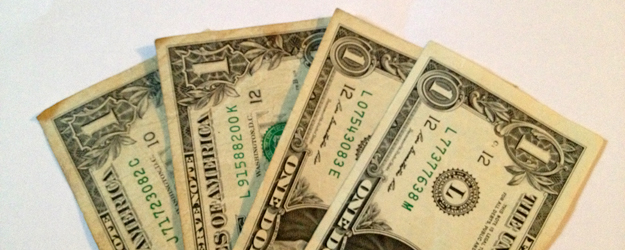 New-crop corn production of 14.14 billion bushels will surpass last year's output by 31% despite delayed planting that has already cut yield potential significantly, according to USDA's latest World Agricultural Supply and Demand Estimates (WASDE) released May 10.
U.S. growers are expected to produce a record crop of soybeans totaling 3.39 billion bushels, and projected supplies of corn and soybeans are also growing, the report shows.
"There was nothing positive in these numbers at all," says Brad Paulson, president of Northern Crops Marketing and Investments, Langdon, N.D. Projected world carryout and production of corn and soybeans were stronger than expected as well. Paulson was the commentator on post-report MGEX press briefing.
"A harvest price of $4 per bushel for corn is very likely if the crop gets in with good weather," says Paulson. "There is a fair amount of corn out there. Corn is just in tight hands." He expects producers to clear out their bins in July and August.
The increased supply situation came despite a 5.6-bushel reduction in the previous new-crop trend corn yield to 158 bushels per acre due to delayed planting.
USDA raised its estimate for the old-crop corn carryout to 759 million bushels, 10 million bushels more than the average trade estimate and 2 million bushels more than the April estimate and raised projected carryout for new-crop corn to 2 billion bushels, which is 7 million bushels more than the average trade estimate.
The projected carryout for old-crop soybeans of 125 million bushels was unchanged from the April estimate but 2 million bushels larger than expected. New-crop carryout was estimated at 265 million bushels, 29 million bushels higher than the average trade guess.
With planting weather improving, Paulson says the new-crop carryout numbers could grow as the season progresses. "The weather forecast looks good for the next 10 days," he says. "These numbers could be increased down the road if the crops get in before the end of May."
World Supplies Growing
"Soybeans are the tightest, and the basis is the strongest on soybeans," says Paulson. Large crops in Brazil and Argentina, however, will continue to prevent price run-ups in new-crop soybeans.
USDA's outlooks for South American production of corn and soybeans were also stronger than expected. The department pegs Brazil's and Argentina's combined corn production at 102.5 million metric tons, stronger than both the average trade estimate of 100.3 million metric tons and last month's projected 100.5 million metric tons.
South American soybean production is now estimated at 134.5 million metric tons, larger than the average trade estimate of 133.5 million metric tons but smaller than the previous estimate of 135 million metric tons.
Projected world ending stocks of old-crop corn at 125.4 million metric tons were close to the previous estimates and the average trade guess. The same is true for the old-crop soybean carryout at 62.5 million metric tons. New-crop supplies, however, were larger at 154.6 million metric tons for corn and 75 million metric tons for soybeans, compared with the average trade estimates of 151.7 million metric tons and 69 million metric tons, respectively.
USDA's next WASDE report will be released June 12, and the Acreage report is scheduled for release June 28.
"I don't expect there will be many changes in the early June numbers," says Paulson.
…………………………
Coverage, Analysis of the May10 USDA Reports
See all of the data, coverage and analysis of the WASDE and Crop Production reports.
---