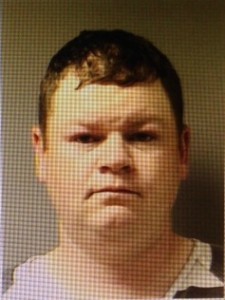 A Louisiana man was arrested on Monday for the second time this year in Salisaw, Okla. and charged with second degree theft of livestock. Texas and Southwestern Cattle Raisers Association (TSCRA) Special Ranger Toney Hurley led the investigation.
Jacob Thompson, 30, was arrested by TSCRA Special Rangers Kent Dowell and Bart Perrier on Hurley's theft of livestock warrant out of Hopkins County.
According to Hurley, the warrant stemmed from Thompson purchasing nearly 200 head of cattle in September 2013 from the Sulphur Springs Livestock Auction without attempting to make any type of payment for the $159,498 worth of cattle.
Hurley said after Thompson was arrested, he was taken before the district judge in Oklahoma and signed a waiver of extradition. Hurley then met Dowell in Oklahoma, took custody of Thompson and transported the suspect to the Hopkins County Jail.
Thompson was arraigned and given a $250,000 bond.
Thompson was also arrested in June by Hurley and Dowell on one count of aggregated theft by check, after he attempted to purchase 400 head of cattle from the Sulphur Springs Livestock Auction with bad checks totaling more than $300,000.
Source: Texas and Southwestern Cattle Raisers Association